Medically reviewed by Sophia Yen, MD, MPH – Written by Pandia Health Editorial Team
Dr. Sophia Yen, CEO and co-founder of Pandia Health, was featured on a podcast with SheEO, a company that has developed a unique model for supporting, financing, and celebrating female innovators.
Why Birth Control?
As the ONLY #WomenFounded, #WomenLed, #DoctorLed company in the birth control delivery space, Pandia is truly "the end to end solution for birth control," according to Dr. Yen. Although it wasn't a part of her life trajectory to start a birth control company, she has "always wanted to be a physician since fourth grade… [she] wanted to combine science with helping people."
After giving a talk to a group of doctors, Dr. Yen realized that the main reasons women do not take birth control is because they do not have it on hand nor do they have the time to rush to the pharmacy to pick up their prescription. She also mentioned that when Pandia ran advertisements about free birth control delivery, 60% of people in the U.S. did not know that they needed a prescription.
This is why Pandia Health was born — to make access to birth control easier, faster, and more affordable.
Getting Your Birth Control Delivered for Free
Pandia has various options whether you have an active prescription or need a new one.
1. If you have an existing prescription: After your doctor refers your medication to our pharmacy, you make an account with Pandia, and provide your contact information. Then, all you have to do is wait patiently for your birth control to be appear in your mailbox – did we mention it's free?!
2. If you need a new prescription: After you create a Pandia profile on our site (be ready to provide details about your insurance and health record), a doctor will review and set up a telemedicine consult. Then, expect up to 12-month's worth supply of your birth control on your doorstep in no time!
Right now, Pandia can ship across the U.S. for those of you who have an active prescription; if you need a new one, we deliver to FL, TX, CA, AZ, WY, and CO — same services soon to come to HI and AZ! (Note: We can only deliver to certain states because our physicians must be licensed in that state in order to write a prescription – we're working on expanding to the rest of the country soon!) Pandia also takes all forms of insurance, including TriCare, except for Kaiser.
The Importance of Reproductive Health Companies
As strong believers in maximizing a woman's potential, Pandia provides "cutting edge confidence-based care, convenience 24/7, and confidentiality." Our team understands that patients deserve access to birth control experts — and Dr. Yen is one of them! She noted, "I have personally written over 2,000 prescriptions in the past two years."
As a passionate activist who has been involved with the reproductive rights and women's rights movement for over 20 years, Dr. Yen recognizes the importance of having networks with other female-led brands, like SheEO as well as with male allies. "SheEO has helped build our support and given us radical generosity," Dr. Yen said.
Dr. Yen stressed the significance of having a cohort of women supporting women especially as women often get less funding than men in business. This is why Pandia has a number of connections with feminist organizations including NARAL, Ms. Magazine, and Planned Parenthood.
The Future of Telemedicine and Pandia Health
Unlike other telemedicine companies that offer services via video or phone, Pandia allows patients to fill out a questionnaire, ensuring confidentiality and confidence. As determined by the American College of Obstetricians and Gynecologists, birth control is safe to take and submitting written information can ease the embarrassment that typically comes with talking about sexual and reproductive health face-to-face with a doctor.
For the future of telemedicine and Pandia, Dr. Yen declared, "this is only the beginning."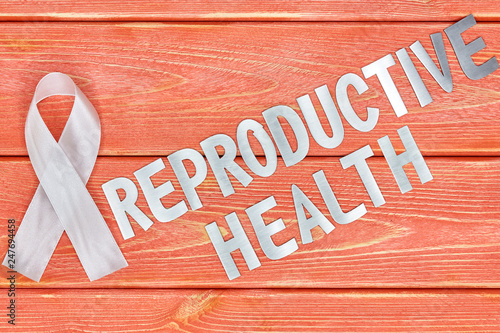 Be sure to check out Pandia on our Instagram, Twitter, Facebook, and YouTube! Sign up today to get your birth control delivered for FREE and get that #PandiaPeaceofMind (:
The above information is for general informational purposes only and is NOT a substitute for professional medical advice. Always seek the advice of your doctor/primary care provider before starting or changing treatment.