Medically reviewed by Sophia Yen, MD, MPH – Written by Pandia Health Editorial Team
#PandiaHealthBack2School Birth Control, Sexual Health, & Wellness Tips
LifeHack: Avoid Acne on Picture Day Using Birth Control
It's everyone's favorite day of the school year! (Or worst nightmare depending on how you feel about being photographed) PICTURE DAY!!! YASSSS get those angles! WERK that lighting! DO NOT STOP acting like it's your personal photoshoot because the people in line behind you are getting annoyed with all your poses!
Whether you're getting your picture taken for your ID card as a high school freshman or you're graduating college and taking your senior photos, picture day can be both an exciting and overwhelming time. Not to mention, if you're on birth control, regulating your acne can be difficult — I mean, who wants to take photos with a pimply face?! Read on for some tips on how to effectively deal with acne so your school photos come out lookin like an Ansel Adams piece of work!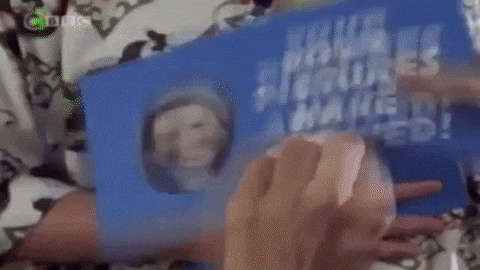 First, let's go over how birth control and acne are intertwined. Birth control pills contain progestin and/or estrogen so they effectively reduce the amount of androgens in the body such as testosterone. When testosterone is suppressed, the amount of oil produced by the sebaceous glands is decreased and the chance of pore blockages is also lowered. Thus, acne is decreased!
It's true that different birth control pills affect people differently depending on your body's reaction to hormones. It may take a few months for your body to adjust to the birth control you are on which means your skin could clear up immediately or it could seriously break out; an initial flare-up of acne is common when you start taking birth control pills so don't freak out! Pro tip: any doctor on the Pandia Health team can help you determine which contraceptive method is best for you!
If you've got pimples poppin' up like crazy everywhere, consider taking antibiotics. Just be aware that they typically decrease the effectiveness of birth control so be sure to use a backup contraceptive method during that time, like a condom! (But I know you're smart enough to always use a condom anyway!)
If you're on the pill, remember to take it everyday at the same time to ensure it is effectively preventing pregnancy and any acne buildp! Gotta get that clear skin all day e'erday, babe! (Bonus tip: try to drink lots of water and eat as healthy as possible — not only will you feel more energized but you'll look it, too! Smooth skin for dayyyyys)
Now, back to picture day! After you've figured out what clothes to wear, whether you're putting on makeup or styling your hair, etcetera etcetera, it's time to focus on your face. In the days leading up to picture day — and, let's face it, any other day, too — it's important to establish a good skin care routine. Washing your face twice daily, applying moisturizer, and lightly coating your face in a skin hydrating serum are all easy steps to ensuring a healthy, acne-free face!
ALSO: If the birth control you're on right now isn't working for you, there are literally soooo many options out there for you to try! Start taking them a few months before picture day and you're golden 🙂
The above information is for general informational purposes only and is NOT a substitute for professional medical advice. Always seek the advice of your doctor/primary care provider before starting or changing treatment.