We get it. You lead a very busy life that leaves you little time to go through the hassle of getting your birth control prescription every month. You barely have time to wash your hair, never mind dealing with a doctor's office to get your prescription and running to the pharmacy to pick up your birth control every month. You have #BetterThingsToDo. The good news is that you can get your birth control pills online and #SkipTheTrip to the doctor's office, saving you time and even money. This is so much easier than doing it the old-fashioned way!
The Benefits of Getting Birth Control Pills Online
There are many barriers to accessing birth control, especially during COVID. You may have trouble getting time off work to visit a doctor or maybe you don't have anyone to watch your kids so you can get to an appointment. Longer wait times for appointments mean that you have to wait to get a prescription even if you are able to go to an in-person doctor visit. But who wants to sit in a crowded waiting room or wait in line at the pharmacy, especially during COVID?
Getting Your Birth Control Online is Convenient
The benefits of getting your birth control online are numerous. You still get access to a caring, licensed doctor who specializes in birth control, plus great customer support from patient care assistants who can handle any questions you have via text, online chat, phone, or email. No more waiting for calls back from busy doctor's offices! You can even have your prescription sent right to your mailbox with no shipping charges. When you use Pandia Health's online birth control delivery service, there's no need to travel, no hassle, and no waiting around.
How To Get Birth Control Pills Online
Pandia Health has created the best way to get prescription birth control online from expert birth control doctors who care about your health and understand your needs. They're here to help you get birth control quickly, conveniently, and at a low cost. 
Getting Birth Control Pills Online is Simple
Pandia Health makes getting your birth control easy. You can do it in just a few minutes with these easy steps:
Fill out a short medical history

in way less time than it takes to go to a doctor's appointment. We'll need a blood pressure reading from the past 6 months. To get your blood pressure reading you can call your doctor's office, go to a local pharmacy, grocery store, or fire station, or use a family member or friend's blood pressure cuff.

Answer some questions

about your birth control experiences and preferences. Don't worry if you don't know what to choose. Our expert birth control doctors can help you choose from different hormonal birth control options if you're not sure.

Upload a selfie

(Don't worry, it won't go up on Instagram. It's just so our doctor can match it to your photo ID).

Upload a picture of your ID

. Your driver's license, state ID, passport, or consular ID are all good.

Get free delivery

. You can have your birth control delivered in discreet packaging right to your mailbox with free delivery (plus some free goodies tucked inside). You can also pick up your first refill at your local pharmacy if you need it right away and have the rest delivered to you at home for free, or you can have an entire year's supply sent to your local pharmacy to pick up there. 

Select your payment plan

. If you have insurance, any FDA-approved method of birth control should be "no copay, no deductible" per the Affordable Care Act.

No insurance? No worries. We offer affordable cash options starting at $15 per pack (when purchasing 3 or more packs). The more you buy the more you save.

Review your order

and cross worrying about getting birth control from the pharmacy each month off of your to-do list.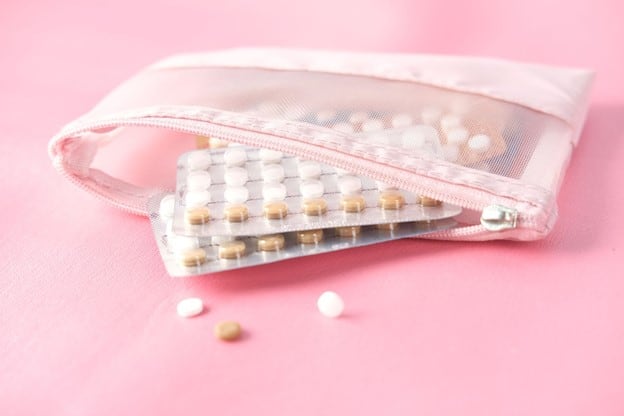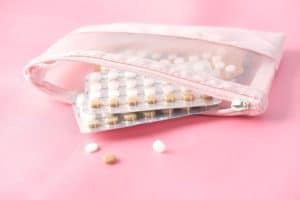 How To Get Birth Control Without A Doctor
The only people in the US who are trained and qualified to write birth control prescriptions are doctors, physician's assistants, or nurse practitioners. If you don't have a regular doctor, you can also use an online telemedicine company like Pandia Health or visit your local planned parenthood for your birth control method. In only about 20 states, pharmacists can sometimes prescribe birth control.
Say Goodbye to Doctor's Office Visits for the Birth Control Pill, Patch, or Ring
While there's no way to get prescription birth control without a doctor or other licensed professional, you can get it without going into a doctor's office or clinic. Online services like Pandia Health provide you with an amazingly convenient option to get birth control. When you use this option, you get access to an expert birth control physician who is well qualified to take care of your individual needs and answer all of your birth control questions.
How To Get Birth Control Pills Without Insurance
Because of the Affordable Care Act, most people with health insurance can get their FDA-approved birth control for free with no copay or deductible, but if you don't have health insurance don't worry. Ordering your low-cost birth control online is usually $15 per pack as long as you're willing to go with a generic equivalent and a 3 pack minimum. It's $20 per pack for 1 pack to cover the shipping and handling.
Did you know: 95% of birth control pills are generic? Most people think they are on a "brand" birth control but they're not. They're on a generic! Generic birth control pills have the same dosage and the same active ingredients as the name-brand version and are just as effective. If you require a specific birth control brand, the costs will be higher. Delivery is always free and if you order more than 1 pack at one time, you can save even more money.
Over The Counter Birth Control Pills
In the US, Birth control pills, patches and rings are not available over the counter, but there are a few contraceptives to choose from at your local retail pharmacy. These types of birth control include barrier methods like male and female condoms and contraceptive sponges and many forms of spermicide (film, gel, cream, foam, suppositories) available. 
Over-the-Counter Birth Control Methods
Most over-the-counter birth control options are not as effective as the prescription options and should be doubled up for extra safety. For example, you might want to use spermicide with a female condom or a sponge with a male condom to protect you. Check out our blog: birth control math on how much better birth control is when combined!
While these types of birth control don't require a prescription, they can be expensive and inconvenient because they are single-use and have to be thrown away every time you have sex. If you're having sex frequently, the expense and inconvenience get old pretty quickly. 
Because over the counter contraceptives from the pharmacy are not as highly effective as birth control pills, patches or rings, another option for preventing pregnancy is to have emergency contraception (the morning after pill) as a backup in case your condom pops and you think you could be at risk for an unwanted pregnancy.
The Best Option for Birth Control
As the only doctor-founded, women-founded, and women-led birth control delivery company, we will always tell you what's best for your health even if it doesn't help our bottom line. The best birth control in order of efficacy are vasectomy, IUD/implant, tubal ligation, shot, ring, patch, pills, condoms, and emergency contraception.
Shopping online for more reliable prescription birth control options like the birth control pill, patch or ring is the easiest way to prevent pregnancy if you're not ready for an invasive IUD/implant.
Not only do hormonal birth control options help prevent pregnancy, but many people also use them to reduce acne, ease heavy periods or prevent them altogether. They can even treat endometriosis and lower the risk of ovarian and uterine cancers. Over-the-counter methods do not have these benefits. 
Pandia Health Will Send You Birth Control
We're here to help you get your birth control in any way you prefer. If you already have a birth control prescription, you can provide your current pharmacy or doctor's information and we can send you your hormonal birth control with free shipping. If you don't have a prescription for birth control but would like one, all you need to do is fill out the health form and our doctors will review your information and have your birth control sent to you with no shipping costs.
Pandia Health makes it so easy to get the birth control you want when you want it. Explore your options today and ditch running to the pharmacy each month for good.