More women are discovering the benefits of virtual healthcare every day. And it's no wonder because it's easy, convenient, and affordable. A 2020 survey found that 62% of consumers prefer online health care to in-person doctor's visits.
Women, in particular, have embraced the change and would rather get birth control online over in-person visits to health centers. While everyone has a reason for their decision, most of these positive views stem from the numerous telehealth birth control benefits that make it easy to get the pill (or the patch, or the ring) when you need it.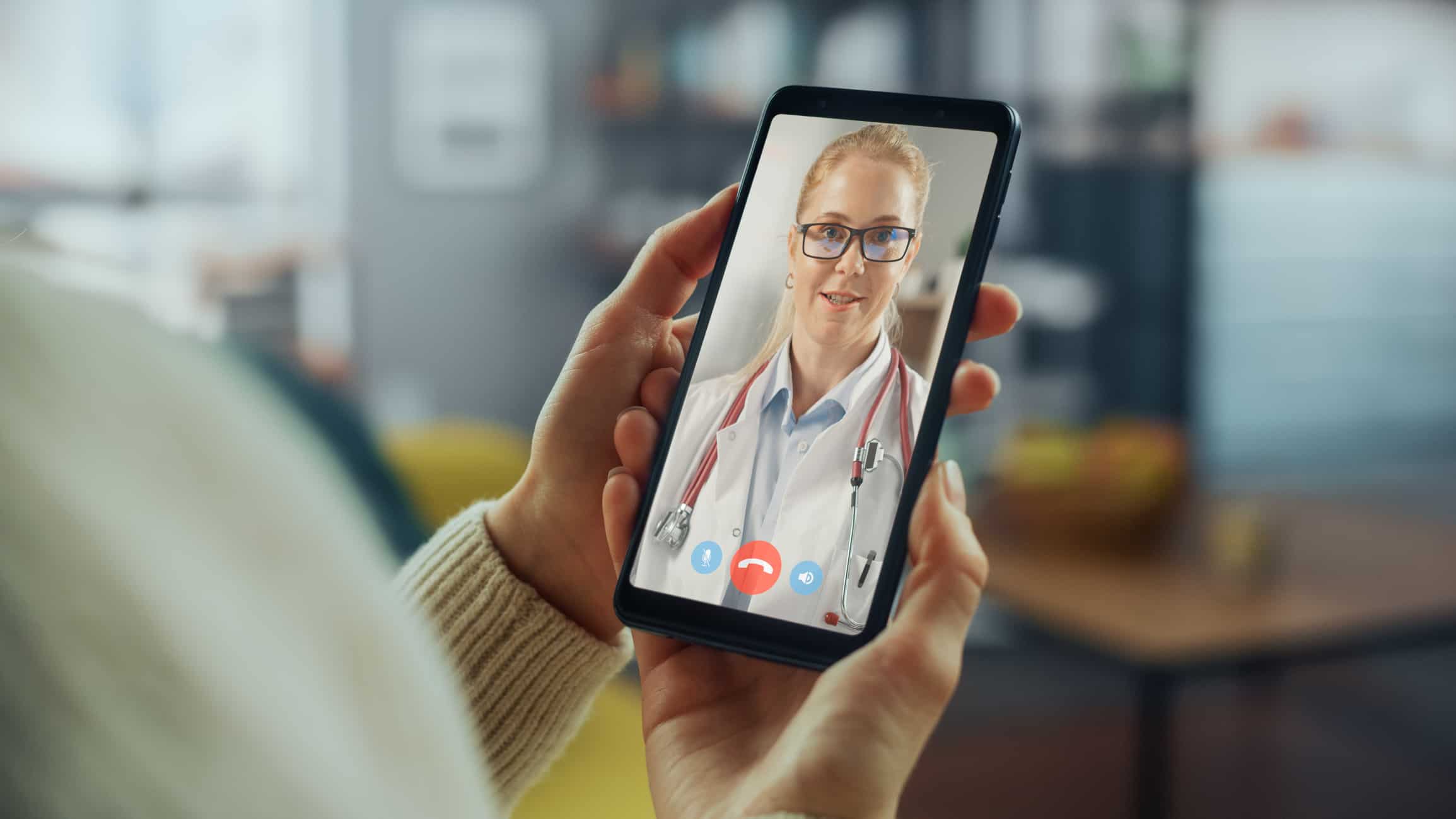 1. Access to Birth Control Wherever you Have Internet and a Mailbox
19.5 million women in the US live in places with no access to the reproductive health care services they need. Pandia Health is here to change all of that.  
You can get an asynchronous telemedicine visit with an expert birth control doctor wherever you have internet. If you have to travel a long distance to visit a doctor or pick up prescriptions at a pharmacy, Pandia Health gets rid of that travel and time wasted for you. Pandia Health makes it easy and convenient. With free delivery right to your mailbox, it couldn't be more simple to get your birth control. But we don't just make it easy, we're here to help you get the right birth control method for you, whether that's the pill, the patch, or the ring. 
2. No Need to Travel to a Doctor's Office
One of the top telehealth birth control benefits is the availability and flexibility of Pandia Health's services. We offer a more accessible and affordable alternative when in-person visits are difficult, inconvenient, or impossible because of distance, scheduling, etc.
Virtual reproductive health care makes it easy for working women, moms, and students to access the services without compromising their schedules. With asynchronous telemedicine such as what we have at Pandia Health, you can fill out the health questionnaire 24/7.
Long-distance is no longer a problem. Also, virtual reproductive care comes with home delivery to ensure you have your birth control pills, birth control patches, or birth control rings when you need them. At Pandia Health, we provide FREE delivery, automatic refills, and annual reminders to see your prescriber before the prescription runs out.
No matter what makes getting to doctor's visits hard for you, telehealth birth control brings the service to your door. You can get information plus tips for starting birth control and receive your pills anytime.
3. You can get Telehealth Reproductive Care During Evenings and Weekends.
Accessing health care services is a common strain among patients across the United States. According to a Patient Engagement HIT article, patient care is out of reach for many people. The time you dedicate to traveling to and from doctors' appointments isn't the only hassle you'll face.
Appointment availability is another challenge that women often deal with. Even after setting a date with your doctor, some women also struggle with finding a way to get to their health center. 
A Commonwealth Fund survey found that around 50% of adults in the US have a problem receiving services during weekends and evenings unless they go to an emergency department. At Pandia Health, we have extended weekday hours and are open on the weekend, so you can reach out with any questions or concerns you have about your prescription via email, chat, text or phone whenever you need.
One of the significant telehealth birth control benefits is that you receive the services from the comfort of your home, office, wherever you have internet. 
4. Telehealth Services Save You Time
Patients spend up to 45 minutes on the road going to and waiting to see their doctors during an appointment. Also, consultations can go on for as long as 75 minutes. Add this to the time you'll use to travel back home, the struggle of setting an appointment with a doctor, and the amount of wait time at their office.
With telehealth birth control, you only need to sign up and begin your services immediately. At Pandia Health, our team of helpful Patient Care Assistants are here to answer your questions. 
They will ensure that you receive the information and services you need as quickly as possible. Check our FAQ page to answer your questions about telehealth birth control.
5. Birth Control Via Telehealth Saves You Money
If you're like many other women, the pandemic changed the way you live your life. Women discovered alternatives to going to the doctor in person for things like birth control prescriptions. Taking care of your business online is far more affordable and convenient. Telehealth family planning services give you the power to take charge of your sexual and reproductive health in a way that works with your individual circumstances.
Another great benefit is that Pandia Health's virtual birth control service cost is lower than seeing a doctor in person, even without insurance. It's only $30 once a year to use Pandia Health's expert birth control Doctors. You also get unlimited follow-up questions about your birth control. Prescription birth control comes for "free" = no co-pay, no deductible if you have insurance. No insurance? No problem. You can seek help from Title X federal clinics to check your eligibility for FREE or sliding-scale government-supported birth control.
Even if you don't have health insurance, Pandia Health's birth control options start at a very affordable  $7.00 per pack of birth control pills. 
6. Expert Care from the Comfort of Your Home
Telehealth birth control can bring expert care to you wherever you have internet. With Pandia Health, you can get an MIT, UC San Francisco (one of the top medical schools in the world) graduate, Stanford Medical School clinical associate professor, and more without having to travel.
Pandia Health only uses doctors who have at least a decade of experience if not more and most are affiliated with academic institutions, meaning they teach other doctors how to treat patients.
Benefits of Telehealth Birth Control: Final Word
The benefits of telehealth birth control include the issues of cost, time, and access. Pandia Health's remote healthcare services offer you a quality and flexible way to take charge of your sexual and reproductive health from the comfort of your couch.
But, not everyone is a perfect candidate for telehealth birth control services. For instance, you need an office visit and screening tests if you have conditions like breast cancer or a history of stroke. You will need a doctor's office visit if you prefer long-term options like an implant or intrauterine device (IUD).
Pandia Health Can Help You
Telehealth birth control is an excellent way to take charge of your reproductive and sexual health. The first step is to seek help from a company that understands your needs and has expert doctors to get you the best care with the least, if any, side effects.
Pandia Health is the only women-led and women-founded, the only doctor-led telehealth birth control delivery company. We prioritize your health and safety over profit. We're here to make your life better. Get started today!