A word from Dr. Yen:
The Supreme Court is about to rule on Dobbs v. Jackson Women's Health Organization this week or the next which will most likely overturn Roe v. Wade. Which has us wondering, what will we do if Roe falls? First, this is a good time to get your birth control automated. Consider sharing Pandia Health with anyone who wants their birth control pill or Twirla patch delivered.
If you are a cash patient, perhaps time to get a year's supply in the states that allow it:CA, CO, CT, DL, HI, IL, MA, ME, MD, NH, NV, NY, OR, RI, VA, VT, WA.
If Roe is overturned, 26 states are certain or likely to ban abortion when Roe is overturned, with 13 of them having trigger bans in place (laws that would automatically ban abortion in the first and second trimesters if Roe v. Wade is overturned).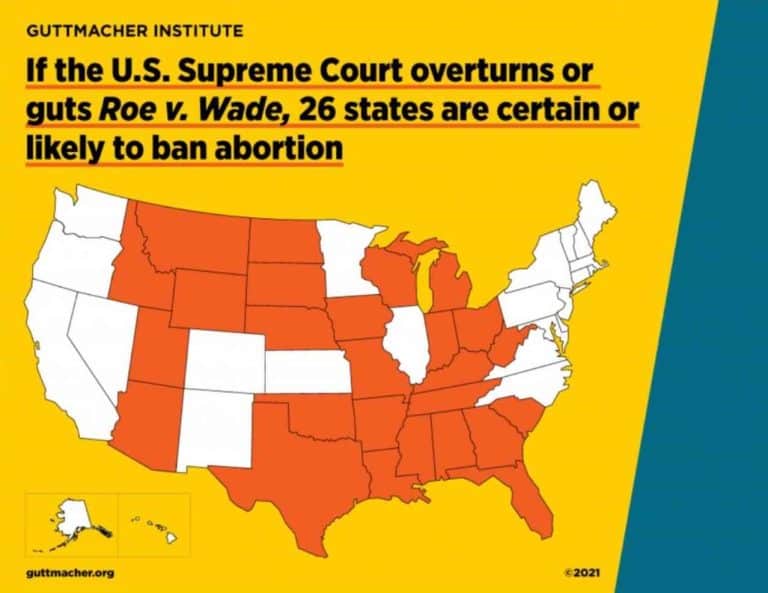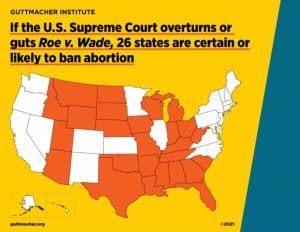 Stay prepared by stocking up on emergency contraception (EC) in case of contraceptive failure or a sexual assault. KNOW that Ella works better at every time point and up to a BMI of 30, and if you have insurance, should be covered with no copay, no deductible = "free"! Just text us "I want EC" and our doctors can write you a prescription. Learn more about your emergency contraception options here.
If you or someone you know needs an abortion, here are some trusted resources: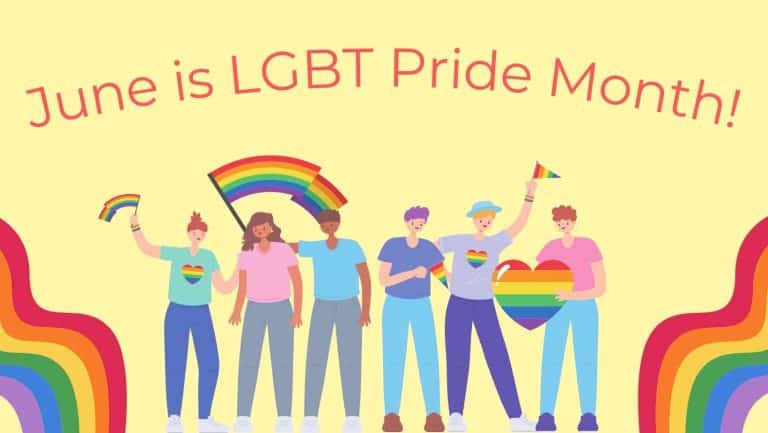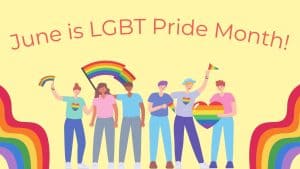 June Is LGBT Pride Month!
Happy Pride! LGBT pride month was created to honor the 1969 Stonewall Uprising, which was the turning point in the Gay Liberation Movement. Today, Pride Month ushers in a flurry of emotions from celebratory to solemn, as anti-LGBT legislation continues to be introduced across the country. On top of these discriminatory laws, the LGBT community is also heavily impacted by the potential fall of Roe v. Wade, as heterosexual cis-gendered women are not the only people seeking abortions.
While Pride Month is a time to celebrate how far the LGBT community has come, it is extremely important that we recognize how much further there is to go and dedicate ourselves to fighting for total equality. Pandia Health believes that love is love –no matter the gender, race, or label! We encourage everyone who takes part in the Pride festivities to get involved in other ways as well. Here is a list of great LGBT resources to check out:
Upcoming Live Events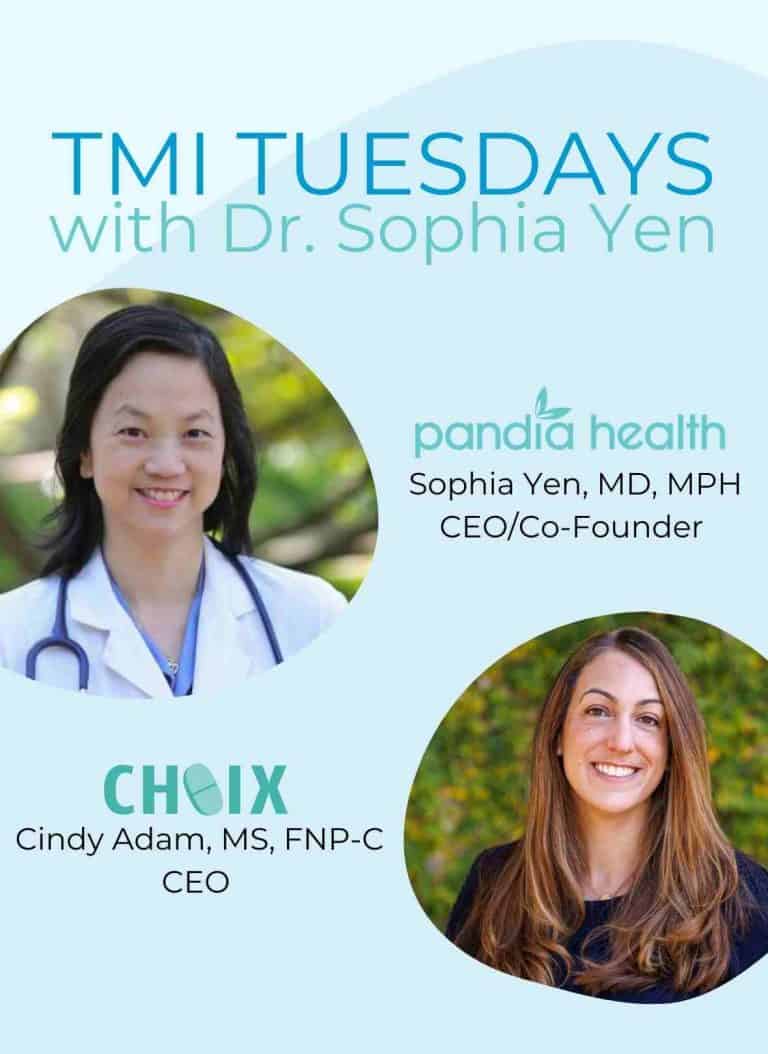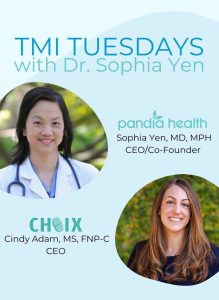 TMI Tuesday with Dr. Sophia Yen ft. Choix
Tuesday, June 6th at 5:30pm PST
Join us on Instagram live as we chat with Cindy Adam, CEO of Choix to discuss emergency contraception, Plan B vs. "Plan C" = medication abortion, and how to prepare for the Roe ruling.
They will also be answering frequently asked questions, so tune in to get your questions answered by these brilliant women!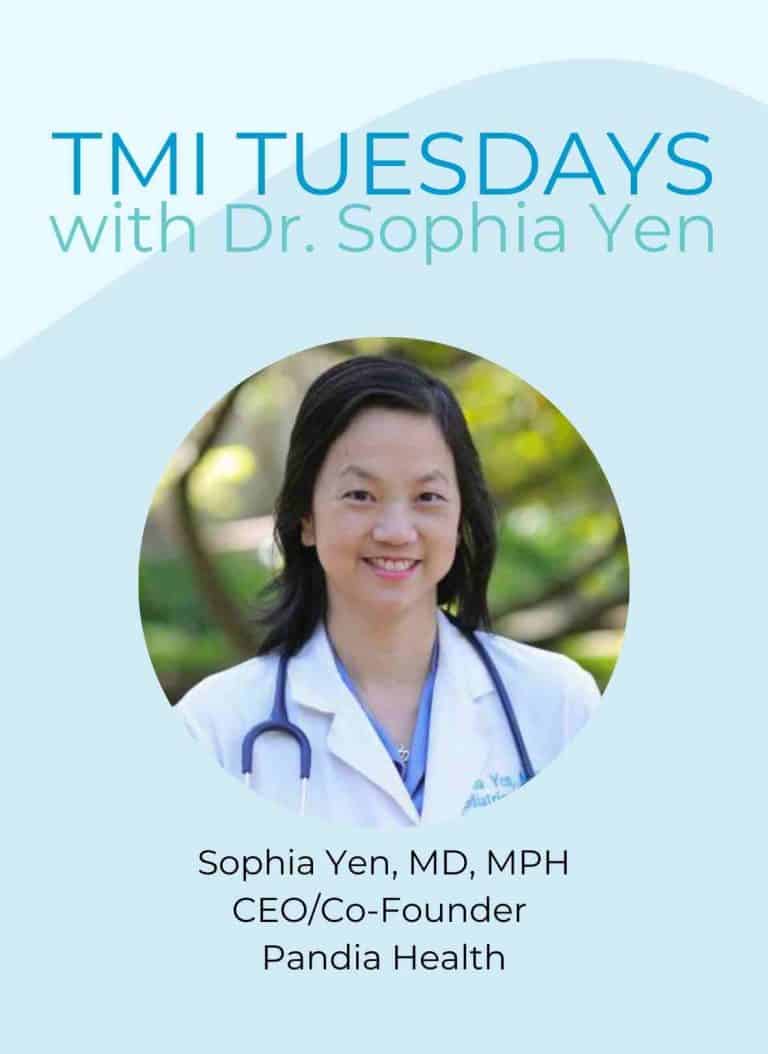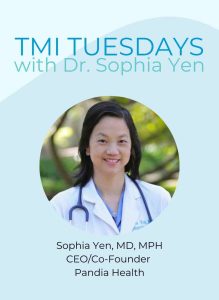 TMI Tuesday with Dr. Sophia Yen
Tuesday, June 14th at 5:00pm PST (Spanish) and 5:30pm PST (English)
Dr. Sophia Yen will be going live on Instagram, Facebook, and Youtube in both Spanish and English to discuss all things Roe v. Wade as we wait for the Supreme Court ruling.
We will be answering questions on how to get involved, how to prepare yourself, and where to access reproductive health services!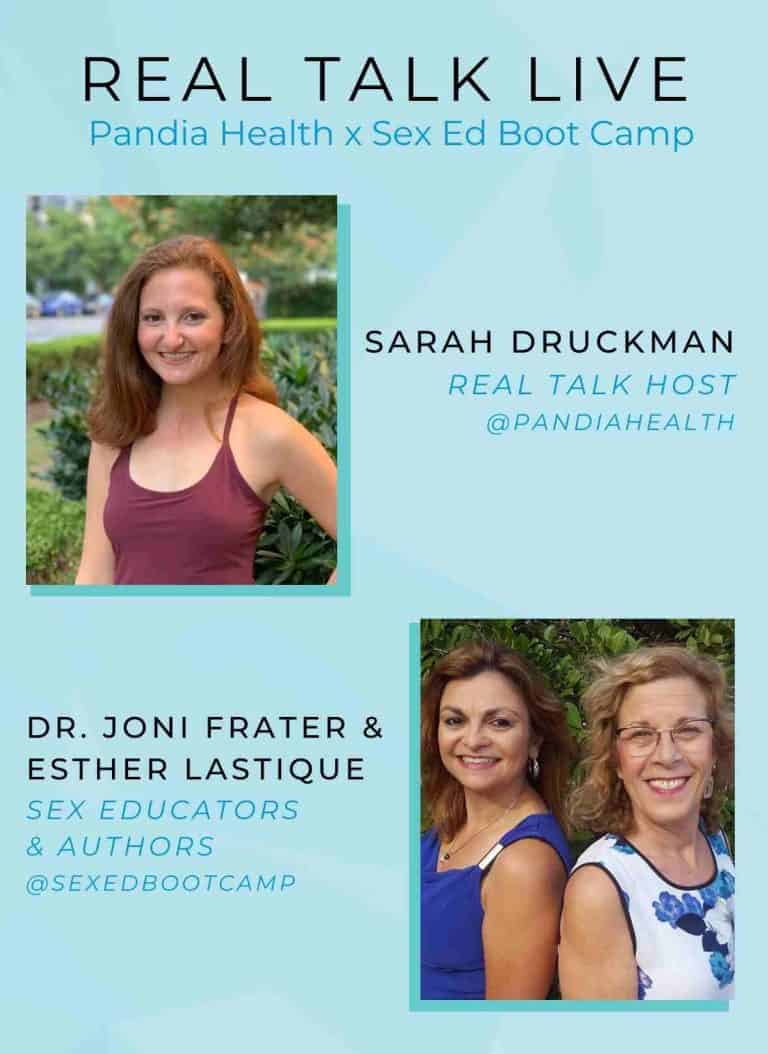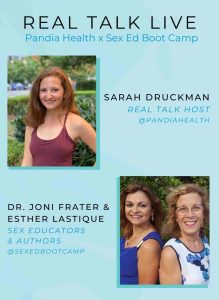 Real Talk Live: Teaming Up With Sex Ed Boot Camp
Stay Tuned for Dates Throughout June
We are thrilled to announce a series of livestreams we will be doing in collaboration with our favorite sex educators, Joni Frater DMD & Esther Lastique of Sex Ed Bootcamp! We will be holding various live streams throughout the month to discuss various topics surrounding consent.
Dr. Joni & Esther are knowledgeable and hilarious, so you won't want to miss these events! To stay in the loop as these dates are announced click here to receive email reminders.