Medically reviewed by Sophia Yen, MD, MPH – Written by Pandia Health Editorial Team
Share Pandia Health's Birth Control Delivery Services & Help Prevent Unplanned Pregnancies.
Today Pandia Health was featured in San Francisco Chronicle's Biz&Tech section. To read more about how Dr. Sophia challenges states that have restricted abortion rights check out our feature in The SF Chronicle.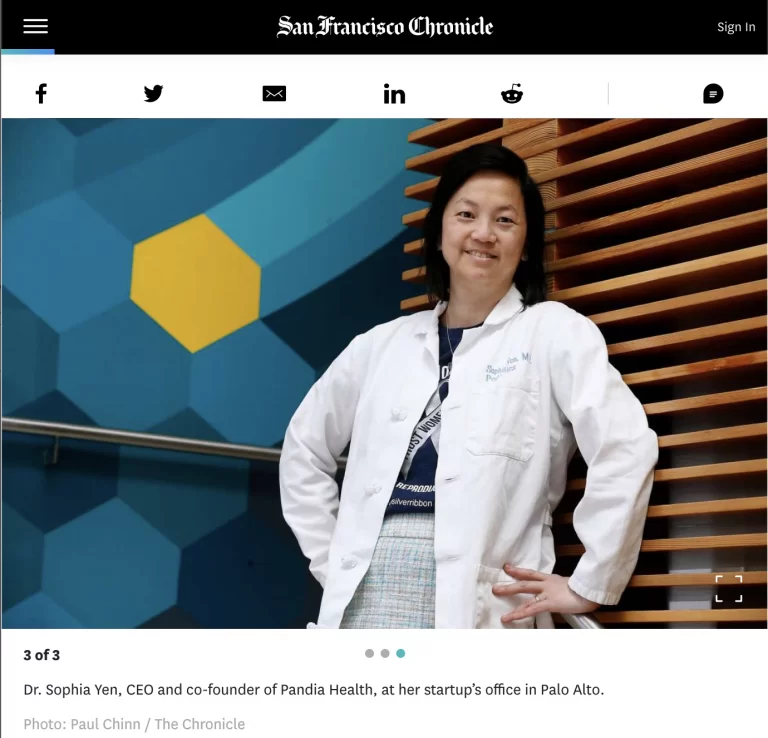 Pandia Health is the ONLY women founded/led and physician founded/led company in the birth control space. We are the most trusted provider of online birth control delivery comprised of physicians with years of experience prescribing birth control. If you already have a prescription, sign up for our free delivery services of birth control. If you need a new prescription and you're in California sign up for an online doctor's visit, which costs $29/year and get your birth control delivered to your mailbox.
Pandia Health Perks
FREE Delivery to ALL 50 States
Automatic Refills
We Accept Most Private Insurances & Credit/Debit Options
Safe & Secure Online Service (HIPAA Compliant)
Advance Reminders for Rx Renewals
Goodies in Every Mailer
The above information is for general informational purposes only and is NOT a substitute for professional medical advice. Always seek the advice of your doctor/primary care provider before starting or changing treatment.