Medically reviewed by Sophia Yen, MD, MPH – Written by Pandia Health Editorial Team
If you're reading this blog post, it probably means you're a feminist. And if you're not, read on anyway! We got some important stuff in here that everyone should know. Firstly, why it's important to support companies that are founded by women.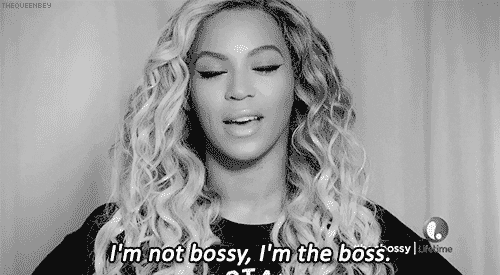 As you may or may not know, Pandia Health is the ONLY practicing reproductive health physician company founded and led by women in the birth control delivery space. How cool is that?! The fact that it took until 2015 for a business like this to exist is just one of the reasons why it's critical to support female founders and their organizations.
Support female founded and led startups like Pandia! Sign up today and get your birth control delivered for FREE!
Female Businesses Help the Economy
According to an analysis, if men and women participated equally as entrepreneurs, global GDP would rise to 6% which would raise the global economy $5 trillion. Plus, startups founded by women perform better over time, generating 10% higher cumulative revenue over a five-year period.
Women-led businesses means more diversity in the workforce leading to more inclusion for marginalized groups (i.e. women, people of color, LGBTQ); on a professional level, supporting women-founded, women-led companies also boosts returns for shareholders. For example, a study revealed that, for each dollar of investment raised, female-run startups produced $0.78 in revenue compared to male-run startups that generated just $0.31.
So if you're wondering how to support other female founders, focus on improving access to resources for women entrepreneurs such as training workshops (human capital) and ways to increase their credit (financial capital). Additionally, opening up networks will help female businesses and leaders grow. Research has revealed that creating strong networks helps decrease the gender gap in business sustainability while increasing access to various funding sources. Peer-to-peer networks also encourage women to set ambitious goals for their companies along with releasing innovative ideas, products, and services into the business world.
Check out the ways Pandia supports women through the Birth Control Fund. If you are able and willing to donate to help a woman in need, please do! And if you would like to receive FREE birth control delivery, sign up for Pandia today!
We Love Female Led/Founded Companies!
Thus, we must ensure that women have access to economic and social support. So, what happens when we do that? Let's take a look at some of our favorite female founded companies and find out!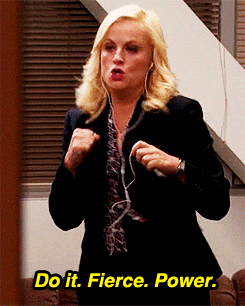 Mission: To empower women and increase their self-confidence through fashion rentals. Rent the Runway was founded by Jenny Fleiss and Jennifer Hyman, the CEO, in 2009. Hyman has been honoured with recognitions like the "TIME 100" most influential people in the world, Forbes "12 Most Disruptive Names in Business", Fortune's "Most Powerful Female Entrepreneurs", and "40 under 40."
P.S. While you're saving time choosing an outfit, save money and energy by turning off your period! Check out Pandia's Periods Optional initiative! 
2. Lionness
Mission: To deliver sexy, luxury-inspired products to head-strong fearless women who love to dress the way they feel. The Lioness girl is passionate, defies stereotypes, oozes confidence and refuses to be defined. Wendy Lin is the founder and managing director of LIONESS fashion labels.
3. Ms. Magazine
Mission: Ms. was the first national magazine to make feminist voices audible, feminist journalism tenable, and a feminist worldview available to the public. The founders of Ms., many of whom are now household names, shaped contemporary feminism, translating "a movement into a magazine." Katherine Spillar is the American executive editor of Ms. and co-founder and executive director of the Feminist Majority Foundation (FMF). In 1983, she served as president of the National Organization for Women Los Angeles, advancing the abortion rights movement. Spillar also played a key role in the Feminist Majority Foundation's Supreme Court case (1944) that upheld the use of buffer zones to protect abortion clinics. Lastly, in 2005, she became the executive editor of Ms. Magazine and oversaw the development of the Ms. blog and the Ms. in the Classroom program.
Mission: To give opportunities to founders across an array of industries. Serena Ventures invests in companies that embrace diverse leadership, individual empowerment, creativity and opportunity. Serena Williams has many accolades both as CEO of Serena Ventures and as a top tennis player. Among many other accomplishments, she has won more Grand Slam singles titles than any other player during the open era, earned four Olympic gold medals, and launched her own clothing line, Aneres.
5. Stitch Fix
Mission: To change the way people find clothes they love by combining technology with seasoned style experts. The Stitch Fix experience is personalized to the customer, helping her save time, look great and evolve her personal style over time. As CEO of the company, Katrina Lake is the youngest female founder ever to lead an IPO and has been named Fortune's 40 Under 40 List.
Now you know why it's important to support female founders and how you can do it! So go out there and encourage women and their businesses! Need a place to start? Why not check out Pandia Health, the most trusted provider for birth control delivery!