Medically reviewed by Sophia Yen, MD, MPH – Written by Pandia Health Editorial Team
This week, Dr. Sophia Yen, CEO/Co-Founder of Pandia Health, sat down with Jared Taylor, CEO/Co-Founder of Slice of Healthcare. On the Slice of Healthcare podcast, Taylor interviews successful business owners in healthcare about their paths to success.
Dr. Yen's Journey
It's hard to grasp just how successful Dr. Yen has been in her lifetime. She spent her undergraduate years at the Massachusetts Institute of Technology and graduated medical school from the University of California San Francisco.
Dr. Yen stayed in the Bay Area to specialize in all things adolescence – "sex, drugs, and rock n' roll" – at the Children's Hospital of Oakland, and then back to UCSF for more specialization; she then received her Master's Degree from UC Berkeley in Public Health, specializing in Maternal Child Health. Along with running Pandia Health, Dr. Yen is currently a clinical associate professor at Stanford in the Department of Pediatrics Division of Adolescent Medicine.
Pandia Health's Origins
Four years ago, Dr. Yen started Pandia Health. The origin of the name comes from the Greek goddess of healing, light, and the full moon, Pandia. Dr. Yen added her own twist on the name, too – pan means every and dia means day because "we've got you covered every day." Starting with birth control, Pandia Health is building the brand that womxn trust.
Dr. Yen also coined the term "pill anxiety" which is the worry those with uteri have about getting their next birth control pack on time. Why deal with that? Let us take the burden off of you by delivering your medications straight to your door for FREE! No more wasting time, energy, and money getting your birth control on-time – with us, you will always stay on schedule. Get that #PandiaPeaceofMind and never miss a pill again ?
It can be difficult for folks who are not on birth control to fully understand the "pill anxiety" that so many people face so Taylor asked Dr. Yen to expand on this idea. Not only is it real but it's even more magnified by insurance company obstacles and time constraints. "As you get closer and closer to the day you need it, you start flipping out," Dr. Yen noted.
It's not just about preventing pregnancy either. "Life is just better with smooth hormones," Dr. Yen stated. At Pandia Health, we strive to de-stigmatize birth control and educate others on its many other purposes – decreasing painful periods, easing symptoms of Polycystic Ovarian Syndrome (PCOS), and reducing acne to name a few.
How Does it Work?
If you have an existing prescription, just let us know the name of your pharmacy and send over a picture of your insurance card. We'll move the prescription to our partner pharmacy, bill your insurance, and ship it to your door. And Dr. Yen understands the importance of a strong doctor-patient relationship – you can stick with that same doctor and prescription, and we'll remind you continuously to go see them and refill your prescription as the end date gets closer.
And we make our birth control deliveries fun, too. Whether it's some Hi-Chew candies or a surprise treat from one of our favorite women-led companies, we'll throw in some free swag and information with every package.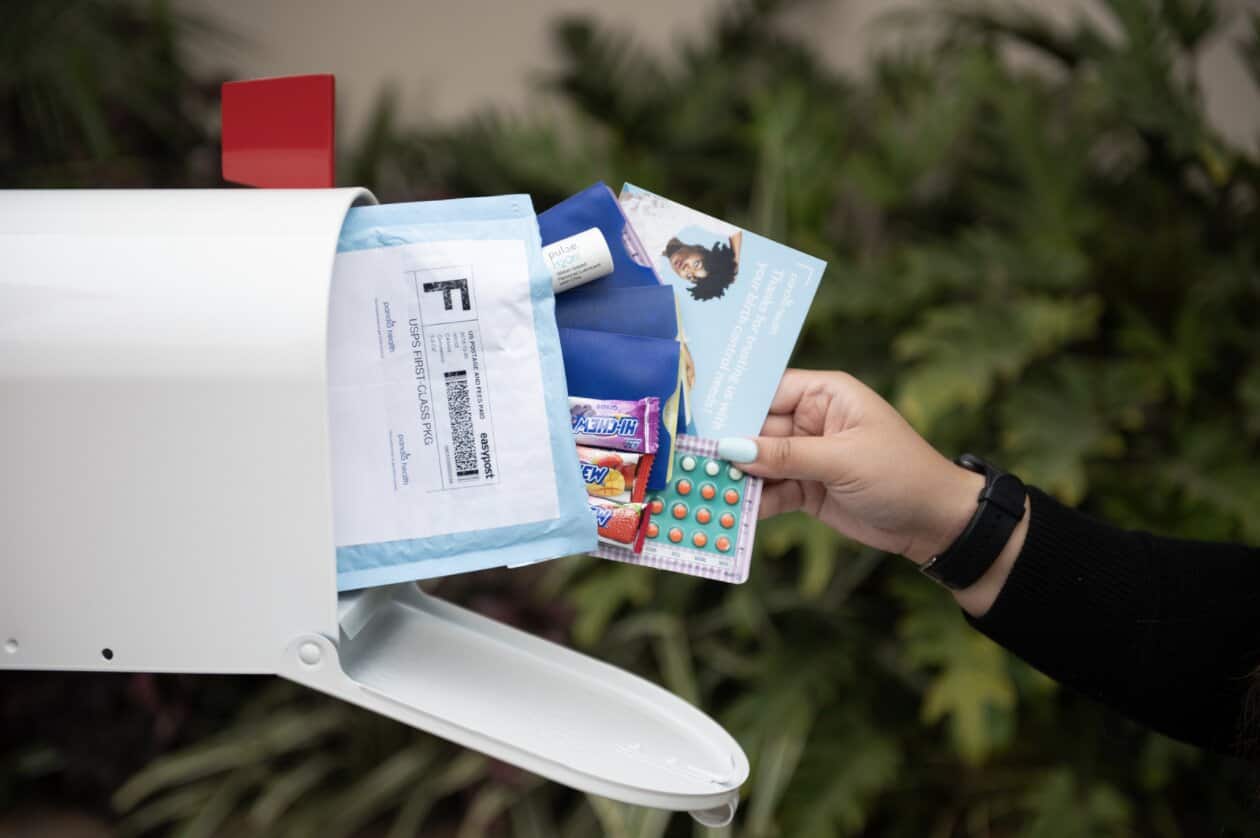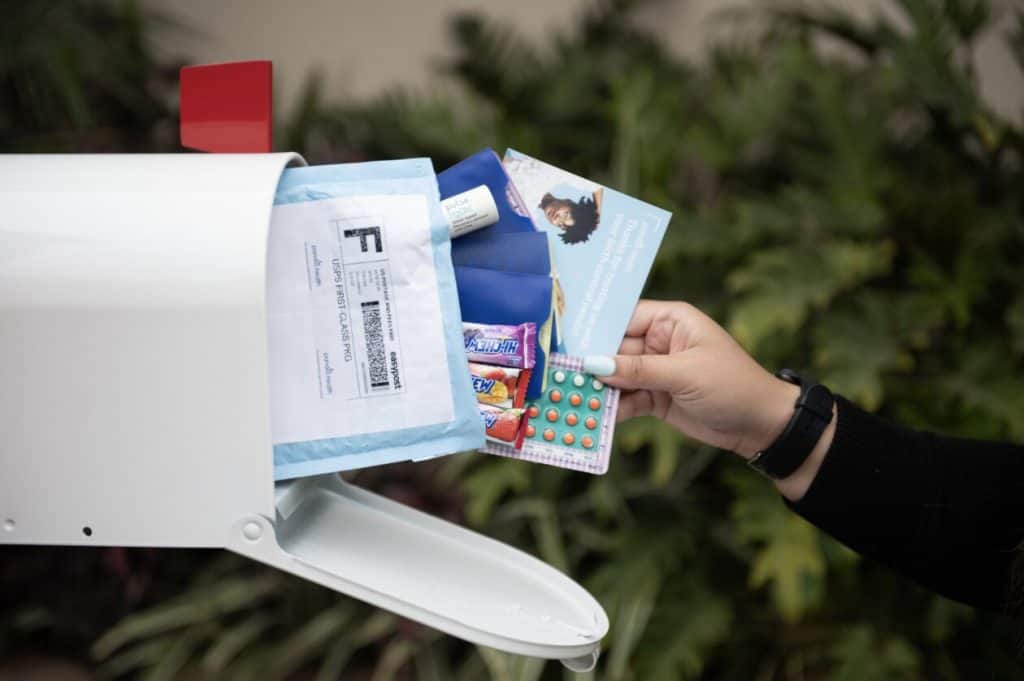 Don't have a prescription? A consultation with one of our passionate, dedicated, expert doctors is only $25 for 364 days of access each year. And it's all asynchronous – fill out our questionnaire on your own time and one of our doctors will contact you shortly after. This ensures full privacy, confidentiality, and avoids any potential embarrassment! Pandia Health is all about convenience – we are here for you whenever you need it, in the most secure and HIPAA-compliant way. 
The Impact of COVID-19
Pandia Health is at the forefront of telemedicine, an evolving branch of healthcare centered around virtual asynchronous and synchronous care from the comfort of your own home. As you can imagine, this has blended quite well with our new stay-at-home lifestyles. Not only do people want to avoid the pharmacy because of the inconvenience but also due to an increased risk of infection. Physicians and patients alike have come to Pandia Health this year for another outlet as so many primary care offices are closed now – and we welcome them all!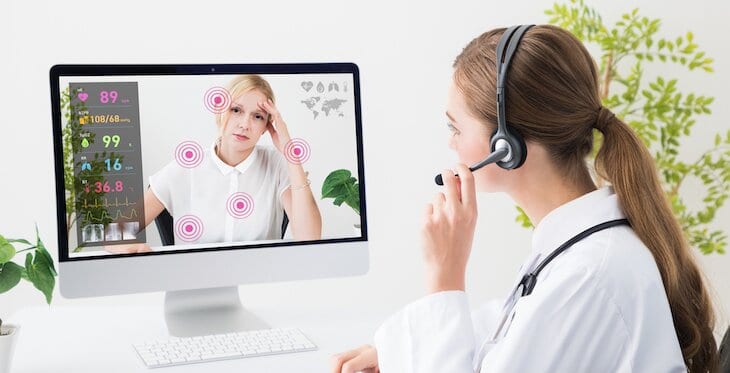 As Taylor added, "it really took a pandemic to push continued adoption of an already very useful part of healthcare… and this will continue even past COVID as well. If you can do it on your phone, everyone is signing up for it."
When finding the right healthcare provider for you, it's so important to read the fine print and make your choices carefully. Dr. Yen is the ONLY CEO in the birth control delivery space who has taken the Hippocratic Oath and has vowed to do no harm. Dr. Yen wants you to make sure that your physicians have strong ethics, and the academic credibility to do what's best for you. She stays updated on what's newest in the birth control world, and she's ready for your questions.
Dr. Yen wrapped up her interview with a few statements about staying safe during the pandemic and doing the best that you can for your physical and mental well-being. Sign up here today to see how Pandia Health can help you #SkiptheTrip to the pharmacy!
Plus, throughout the week, we host events on our Facebook and Instagram with our doctors and leadership team. Our YouTube channel is a great tool to use to learn about other women's health issues and answer some of your questions. From ways to stay safe during COVID-19 to tips on body positivity, we got you covered.
The above information is for general informational purposes only and is NOT a substitute for professional medical advice. Always seek the advice of your doctor/primary care provider before starting or changing treatment.