Some of our patients have been curious about the Coronavirus and the team here at Pandia Health wanted to share with you some information about COVID-19 to help calm and assist.
10.3.21
 If you are going to double-mask it, N95 + 2 ply or surgical is best and more comfortable. 
Great Myth Busting by Scripps Medicine about COVID Vaccines
The benefits outweigh the risks. Get vaccinated
Stanford Medicine Grand Rounds 5.19.21 with Dr. C Jason Wang
Basing re-opening on science: Finland
Vaccines
Here is an article comparing the vaccines 2.27.21 from Yale
TLDR:
Pfizer (updated 5.19.21) : 12 and over. testing in 12-15 y/o. 2 shots 21 days apart. mRNA. 95% efficacy in preventing COVID19 in those who have never been infected. 100% effective at preventing severe disease. Effective agains B117 (Great Britain) may be less effective agains South Africa strain B.1.351
Moderna. MRNA. 86% effective in 65 and older. 2 shots 28 days apart. 94.1% effective in preventing COVID19 in those who have never been infected. may provide protection against the B.1.1.7 and B.1.351 variants.
Johnson & Johnson. virus vector. 18 and older. 72% effective overall. and 86% against severe disease. Protects agains B.1.1.7.  64% overall efficacy and 82% efficacy against severe disease in South Africa, where B.1.351 was 1st detected.
the case for vaccination. No one has died from the vaccines. 2.7 million people have died in the world from COVID. 541,909 have died in the US from COVID as of 3.20.21. 41.9M have been fully vaccinated in the US against COVID.
Protection after 1 dose of vaccine
From NEJM 2.17.21
vaccine efficacy after 1 dose:
92.6% BNT162b2 (Pfizer)
92.1% mRNA-1273 vaccine (Moderna)
Just because you test negative, doesn't mean you can't infect people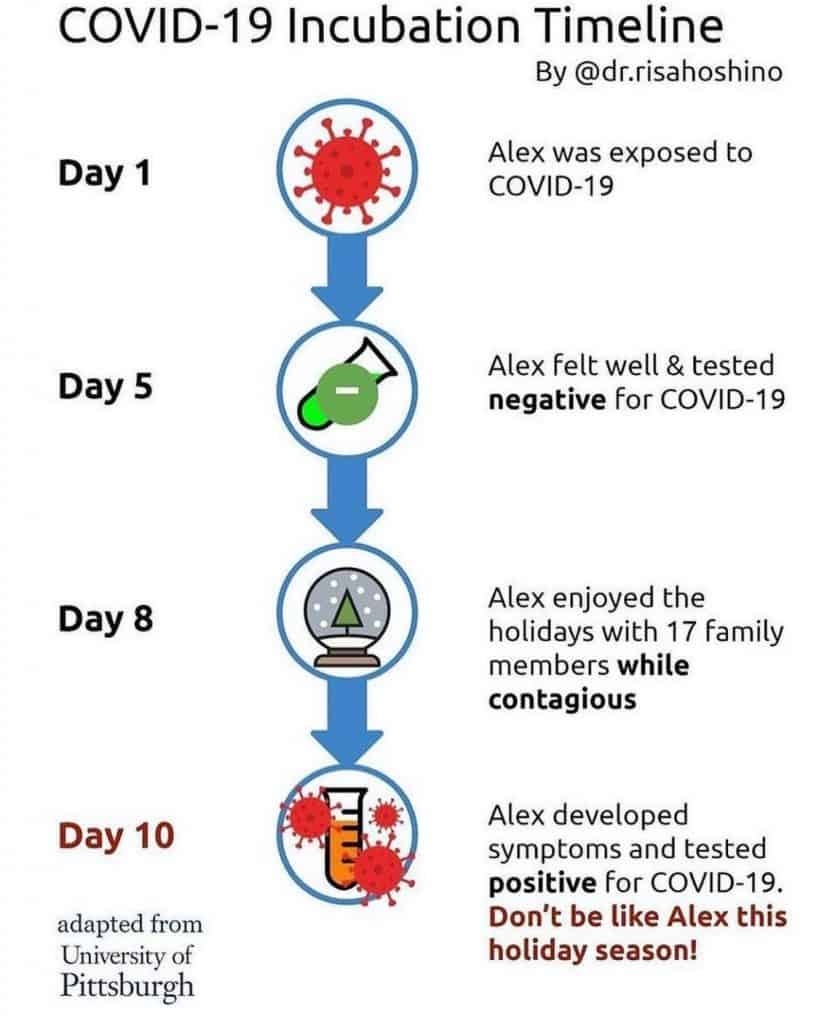 How to ventilate a classroom with 1 or 2 entrances 2.13.21
watch this great video out of Japan
re-usable bags?
Almost all COVID is spread person to person and very little spread via surfaces. from NYT article updated in Nov 2020.
https://www.ncbi.nlm.nih.gov/pmc/articles/PMC7291777/ "SARS-CoV die-off on dry surfaces is rapid over time with ~ a 90% loss over the first 24 h.
If you leave the bag aside for 3 days, most COVID should be dead. To be extra safe you could set it aside for 5 days.
COVID risk of hospitalization
calculator by 23 and me
https://you.23andme.com/covid19
Limitations: does this take into account the NEW strains that infect younger people more than the older strain?
This is the risk amongst 23andme users, who I think are more affluent and less likely to end up hospitalized and have better access to healthcare.
2.9.21 Fluvoxamine looks promising
https://www.latimes.com/california/story/2021-02-03/can-common-antidepressant-help-covid-19-fight In a small study of 80 people who tested + for COVID19, "In the group that got fluvoxamine there were no hospitalizations, and in the group that did not, 12.5% were hospitalized, with one fatality,"  Mechanism: " anti-inflammatory and potentially antiviral properties" per Dr. Nicolas Hoertel, associate professor of psychiatry at Paris University
2.2.21 What can learn from India
Read this article about why India has plummeting rates of COVID19.
TLDR: mask mandates and fines,
humidity/heat,
YOUNG population (only 6% are 65 and older! and >50% are under 25 years old!)
UCSF 1.14.21 update
When it gets warmer and more humid, the droplets with connect with water and drop and with bigger drops, there is less infectivity. Dr. Offit predicts herd immunity at 60-65% vaccinated. UCSF grand rounds https://youtu.be/uZranBw5VZM
Vaccines! 1.21
Pfizer 95% effective after 2 doses. Moderna is 94.1% after 2 doses. Great resource: https://www.uchicagomedicine.org/forefront/coronavirus-disease-covid-19/what-to-know-about-the-covid-19-vaccine
2nd dose having more side effects: fever, muscle pains.
9.2020 1 layer, thin Neck Gaiters not good
"some masks (particularly the neck gaiter) seemed to disperse the largest droplets into a multitude of smaller droplets" from Science Magazine. Here's the zoom q/a with the researchers.
6.20 Herd Immunity: need 70% infected
Unfortunately, experts per Mayo Clinic estimate that it would take 70% of the US population to be infected (200 million people) to have herd immunity to prevent the spread of COVID19.
If you're waiting/expecting Herd Immunity by natural infection, it'd take a LOT of people.
7.15.20 Fenofibrate might help a lot!
Researchers at Hebrew University found that COVID causes lipid issues. Fenofibrate blocks this, allowing our body to kill the virus. Further tests need to be done. https://www.timesofisrael.com/existing-drug-may-downgrade-covid-threat-to-common-cold-level-jerusalem-study/
7.10.20 EIDD-2801
EIDD-2801 is another promising drug https://elemental.medium.com/eidd-2801-a-little-known-but-very-promising-covid-19-drug-3308f63f583d
Background on the COVID-19
Although first detected in Wuhan, China, COVID-19 (also known as the "coronavirus") has spread throughout different countries and was just declared a pandemic by WHO. It is important to take simple precautions and be aware of prevention methods and symptoms in order to protect yourself and those around you.
How COVID-19 Spreads
Coronavirus Disease 2019 (COVID-19) is thought to be spread by respiratory droplets when an infected person coughs or sneezes.  It may be possible that a person can get COVID-19 by touching a surface or object that has the virus on it and then touching their own mouth, nose, or eyes, but this is not thought to be the main way the virus spreads.
Help contribute to science. 5min/wk
Join the COVID Citizen Science research study by UCSF (Our CEO/Co-Founder when to Medical School there and it is one of the best medical schools in the world.) https://eureka.app.link/covid19
Who's Affected by COVID-19
Although the virus can affect people of all ages, sex, or ethnicity, there are risk factors that can increase the likelihood of a person dying from the virus.
Risk factors: The risk is mainly in those 50 and older and who have underlying chronic heart/lung diseases, diabetes, and/or cancer. To provide some peace of mind to parents, there have been NO deaths in those ages 0-9 years old. And the death rate for those 10-19 years old  is 0.2%
Symptoms of COVID-19 
Symptoms of COVID-19 include:
Fever
Persistent Coughing
Shortness of breath 
Symptoms may start 2 to 14 days after exposure to the virus. If you have body aches so severe that you feel like you got run over by a car, you most likely have the flu and NOT COVID-19.  
Note: these symptoms are common with other illnesses like the flu or common cold. If you have one or more of the above symptoms, it does NOT mean you have COVID-19.
Great resource with statistics on Symptoms of Hospitalized patients: https://www.worldometers.info/coronavirus/coronavirus-symptoms/
From "Is it allergies, the flu, or coronavirus COVID-19?"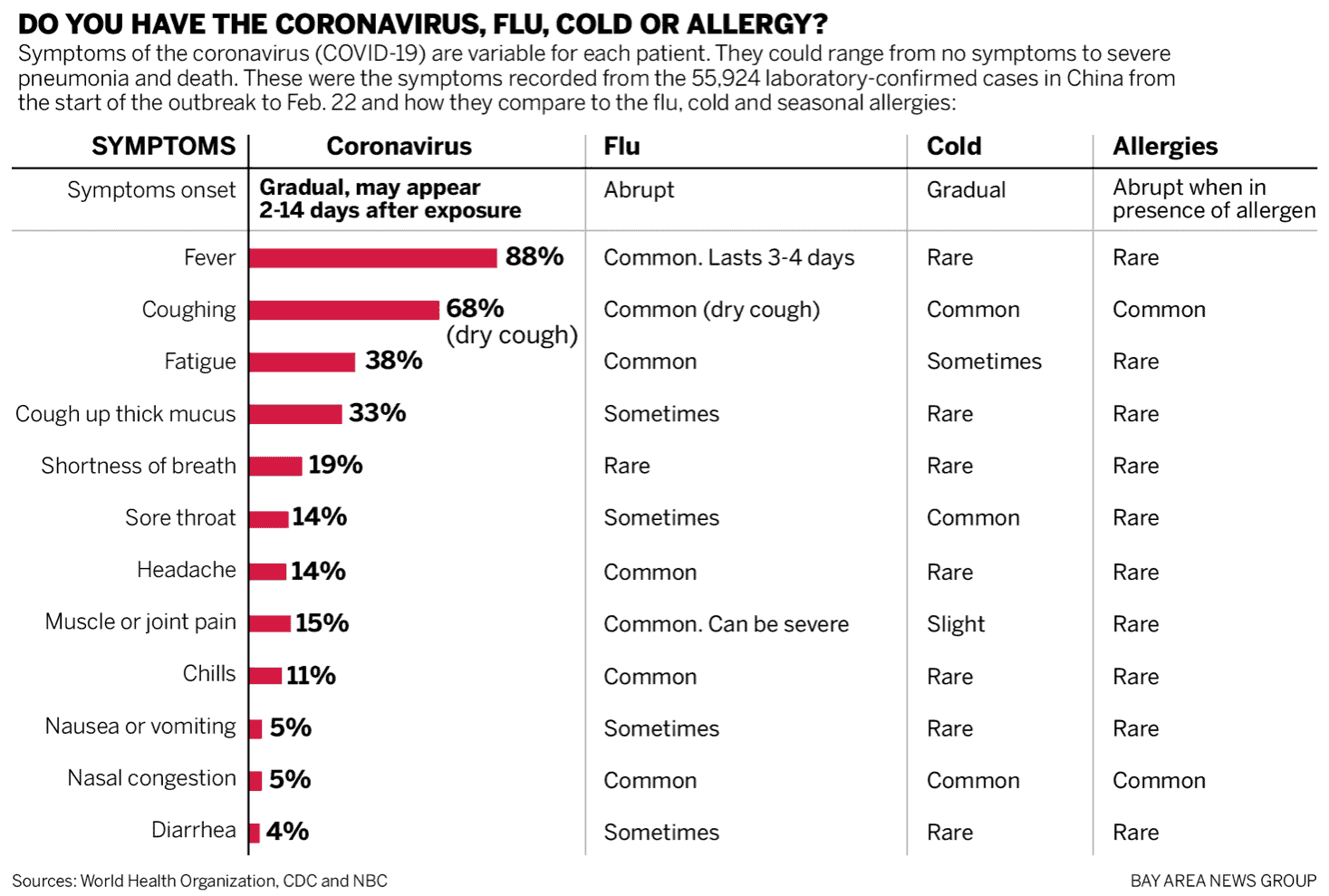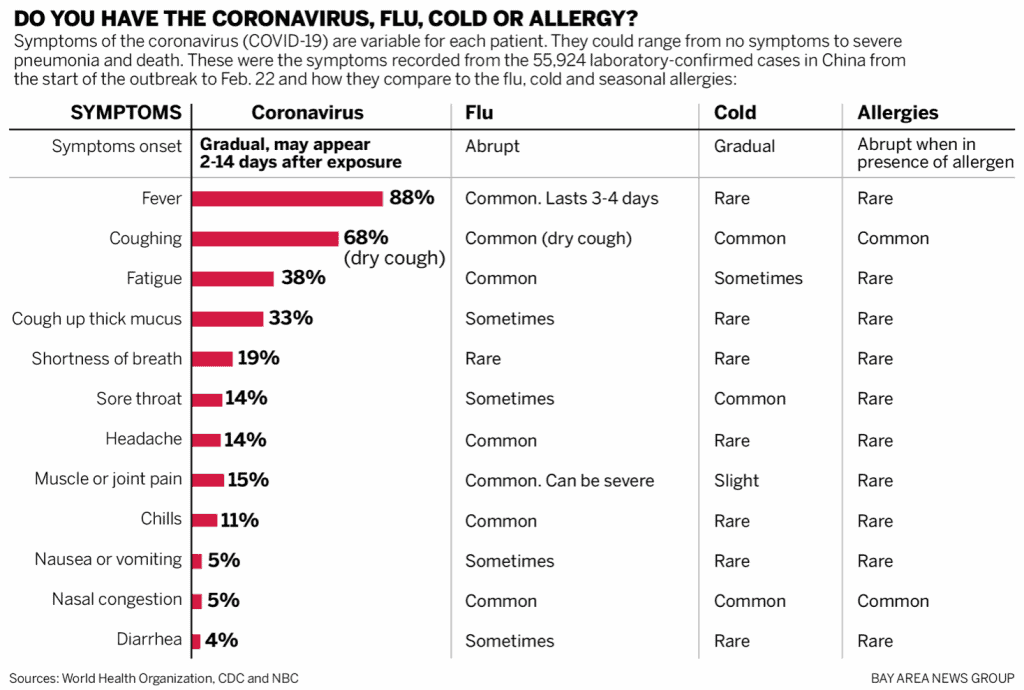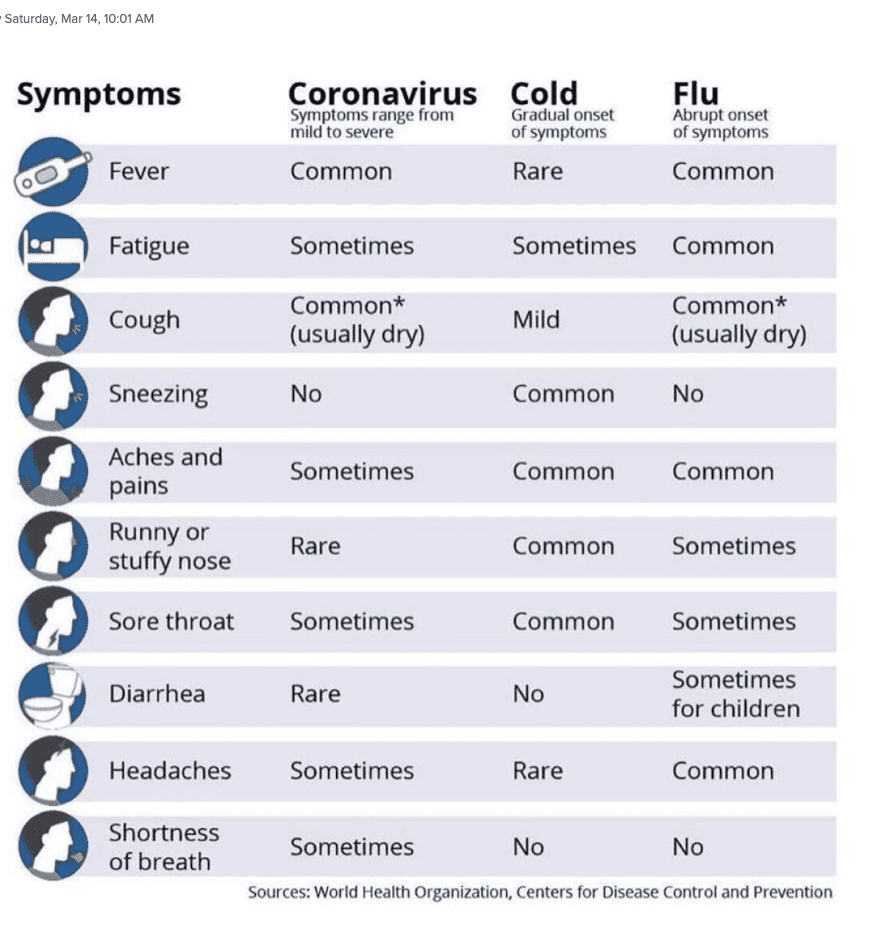 Anosmia = loss of sense of smell
"pre-publication findings from the 1.5 million users of Kings Colleges the Covid-19 symptom tracker app that 59% of those with a positive test for the virus reported loss of smell (and impact on taste) [3]. A survey of appr 10,069 Iranian subjects shows a correlation of 0.87 (p<0.001) with smell and taste loss [4], and an Italian smaller study again reports similar findings. The latter suggests what seems to be the emerging hypotheses around COVID-19 related anosmia, that is the binding of COVID-19 to ACE2 receptors (which are plentiful in the naso-pharyngeal tract) that accounts for the uniqueness of this symptom, and that it is not just secondary to a mucosal build up that could occur in any flu-like virus [5]."
source: https://www.bmj.com/content/368/bmj.m1202/rr-1
What it looks like in clinic from Dr. Uché Blackstock in NY
Fever, headache, dry cough, muscle aches, fatigue, some with loss of smell and taste and diarrhea. Fluctuating course. By day 5, shortness of breath & chest tightness. Shortness of breath worsens around day 8-10. Many hypoxic in low 90s with bilateral infiltrates in chest X-ray. CT is best though.
80% of cases are mild
Based on all 72,314 cases of COVID-19 confirmed, suspected, and asymptomatic cases in China as of February 11, a paper by the Chinese CCDC released on February 17 and published in the Chinese Journal of Epidemiology has found that:
80.9% of infections are mild (with flu-like symptoms) and can recover at home.
13.8% are severe = severe diseases e.g. pneumonia and shortness of breath.
4.7% as critical and can include: respiratory failure, septic shock, and multi-organ failure.
Most cases are undetected (we don't have the tests) and possibly asymptomatic. "If we have 3,500 confirmed cases in the U.S., you might be looking at 35,000 in reality," said Jeffrey Shaman, senior author Science Magazine. The milder cases are "half as infectious but cause 80% of the cases." https://www.nytimes.com/2020/03/16/health/coronavirus-statistics-undetected.html
Tips & General Precautions
(from NYT)
Wash your hands properly (watch this video) and at least for 20 seconds with soap and water. 
Touch your face (eyes, nose, mouth) less.
Stay 6 feet away from anyone coughing/sick. Don't shake hands.
If you have a fever and cough, stay home if you can.
Make sure you have food for 14 days e.g. canned goods, frozen goods.
How to avoid COVID-19 on a plane: (from CDC)
Wipe down the arm rest, the tray table, the buckle, air vent, and if you are on the window, the window area that you might lean against/touch.
Don't touch your face (eyes, nose, mouth), with unwashed hands.
It is especially important to clean hands after going to the bathroom; before eating; and after coughing, sneezing, or blowing your nose.
Stock Up on Important Medications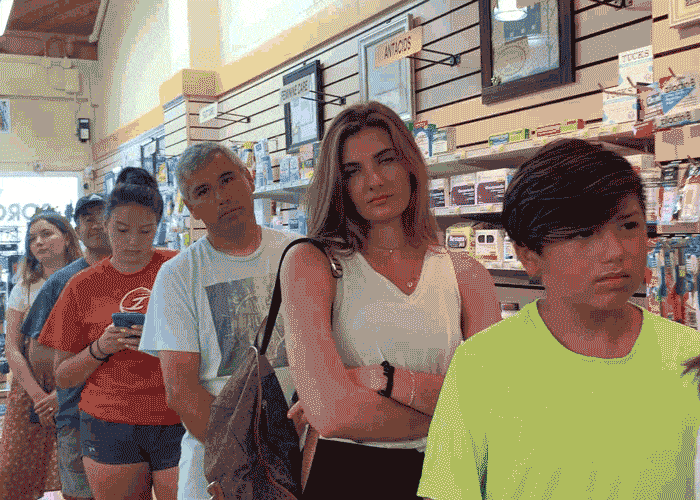 Former Head of CDC, Tom Frieden, M.D., M.P.H., recommends that people secure a 3-month supply of important medications. Getting your 90-day prescription delivered can save money & eliminate trips to the drugstore/pharmacy/doctors office– where you might encounter people who are sick. Friedmen suggests discussing with your insurer if your coverage offers an extended-day supply. 
If you have an active birth control prescription, get your refills delivered straight to your mailbox. Avoid places that you may encounter sick people, such as the pharmacy or doctor's office. Delivery is always FREE and we take most insurances. Depending on your insurance, we can provide you 3, 6, or 12 months worth of birth control in one mailer.
If you need a birth control prescription, no need to go into the doctor's office. For those in Arizona, California, Colorado, Florida, Georgia, Nevada, Texas, Washington, and Wyoming, Pandia Health's team of expert birth control doctors can write you your prescription (if safe). All you have to do is answer 20 health questions from the comfort and safety of your own home — safe & confidential. Sign Up Today!
SHARE Pandia Health with any friends that need to #SkipTheTrip to the pharmacy each month!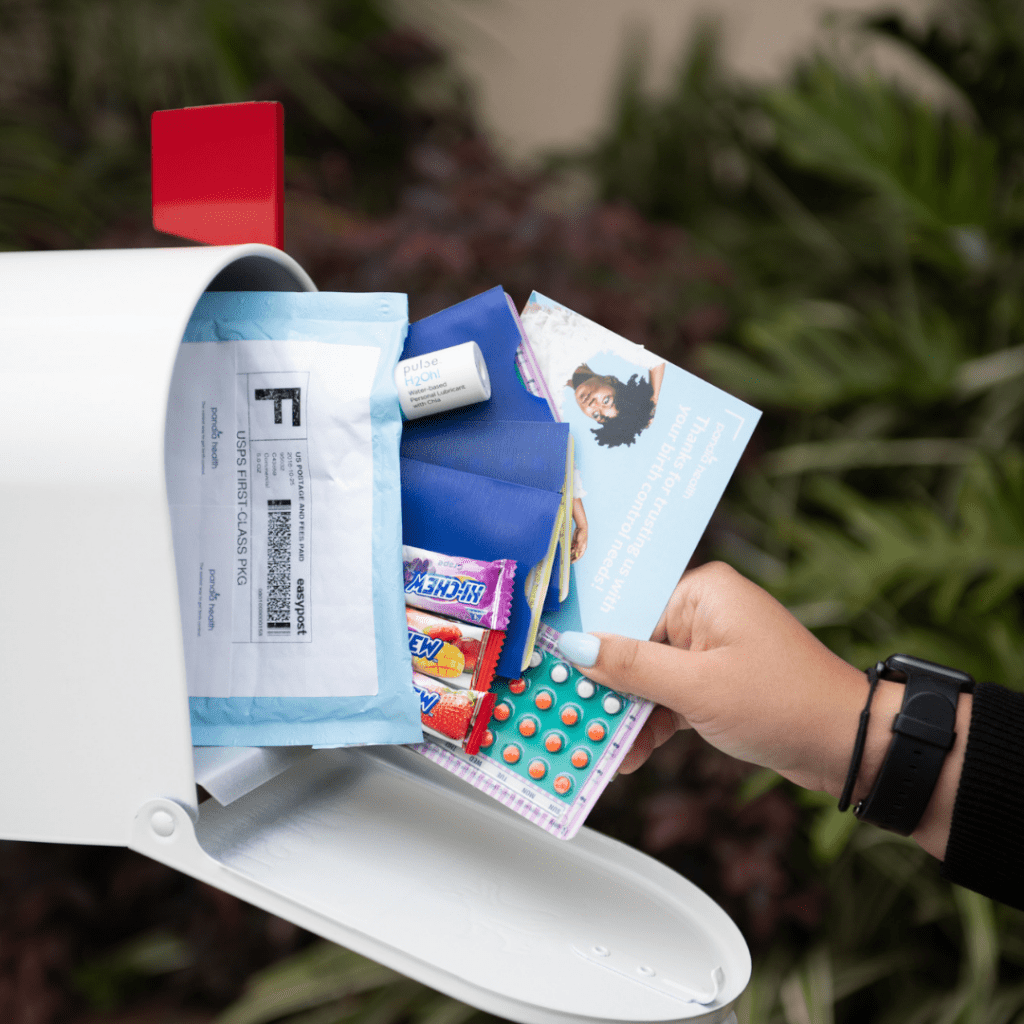 Resources:
Great map/resource by Johns Hopkins University
https://coronavirus.jhu.edu/map.html
New York Times videos on best way to wash hands:
Very few deaths in children 4.2.20
From the CDC. of 2572 cases in children only 3 died. 9% got it from travel. 91% from household or community. Only 73% got fever, cough, or shortness of breath. 23% of this hospitalized had a pre-existing condition https://www.cdc.gov/mmwr/volumes/69/wr/mm6914e4.htm
# of Hospital beds needed versus what we have, Number of ICU beds needed for COVID
Graph of hospital beds needed vs hospital beds available and shortage and same for ICU beds. by University of Washington https://covid19.healthdata.org/projections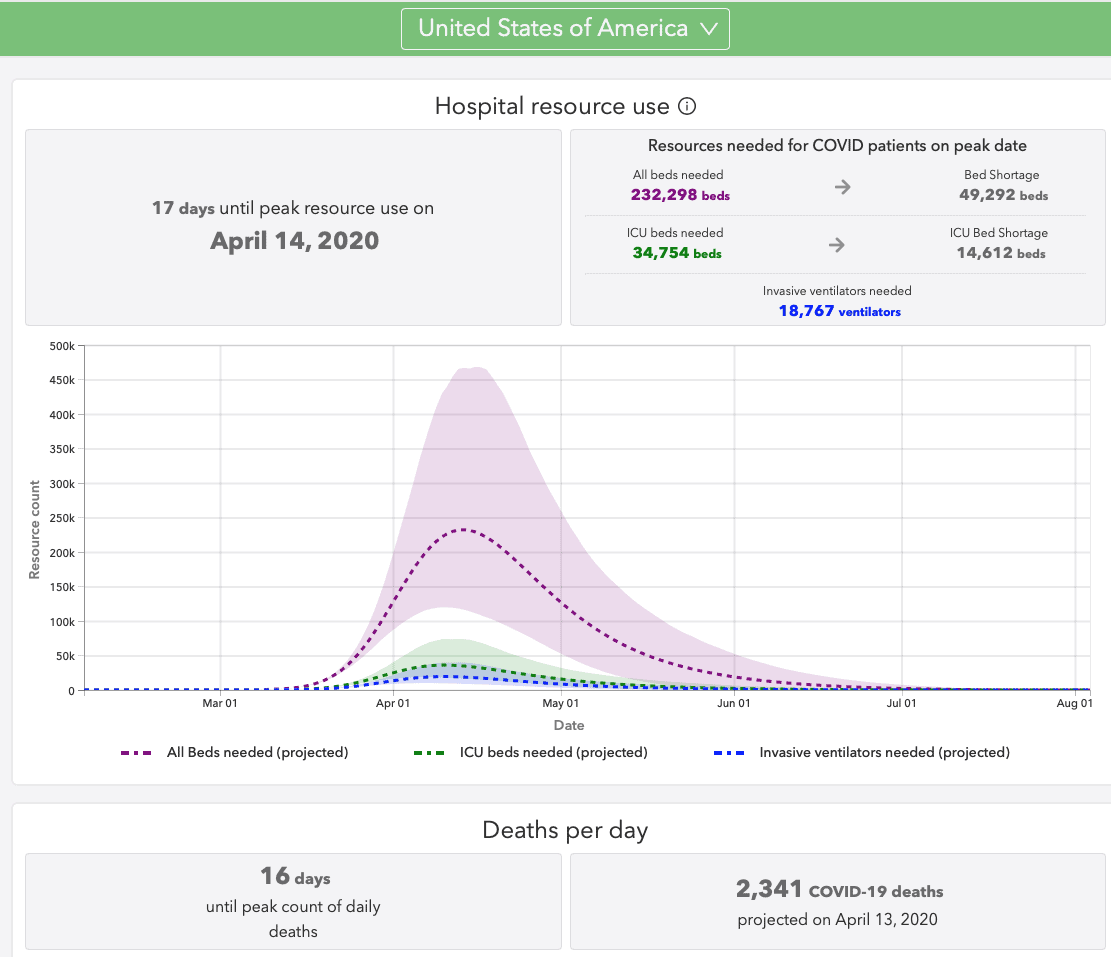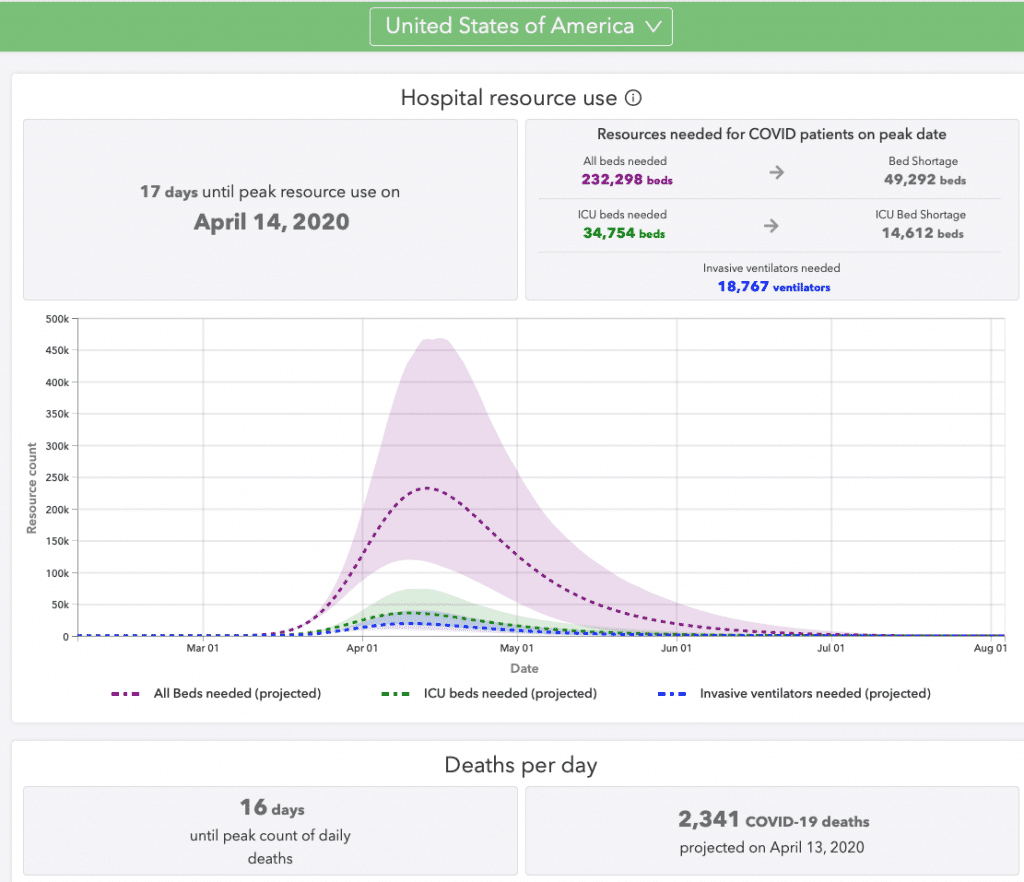 California tracker from LA Times
https://www.latimes.com/projects/california-coronavirus-cases-tracking-outbreak/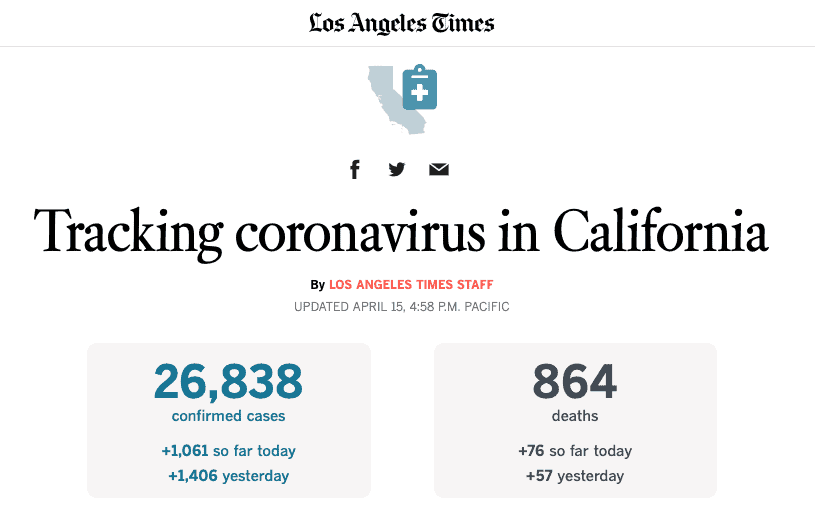 Doctor Level update on COVID 3.12.20
Good doctor level video "Clinical Update on COVID-19 and SARS-CoV2 – March 12, 2020" from Lynn Fitzgibbons MD, Santa Barbara County Public Health, USC https://youtu.be/lF0xkXHp7SI
Taiwan only has had 429 cases and 6 deaths (as of 4.25.20). (which has the population of 1/2 of CA) and 10% greater than NY state!
Taiwan 23 million
California 40 million
Texas 25 million
New York State 20 million
paper by Dr. C Jason Wang which details what they did from making a command center, looking at mask availability and distribution, screening people coming into the country, tracking down cases, fining people from breaking quarantine.
my #1 take-home from this: Check your temperature before you go out. If it is elevated, then self-quarantine. 
https://jamanetwork.com/journals/jama/fullarticle/2762689
Watch this video on how to contain COVID via Public Health measures, talk by
Dr. C Jason Wang, Stanford
watch Dr. C Jason Wang's Stanford Children's Hospital Grand Rounds detailing how Taiwan contains COVID (Public Health containment) such as measures at the airport, a command center, organizing mask distribution http://med.stanford.edu/pediatrics/education/grandrounds/PGR2020-MAR20.html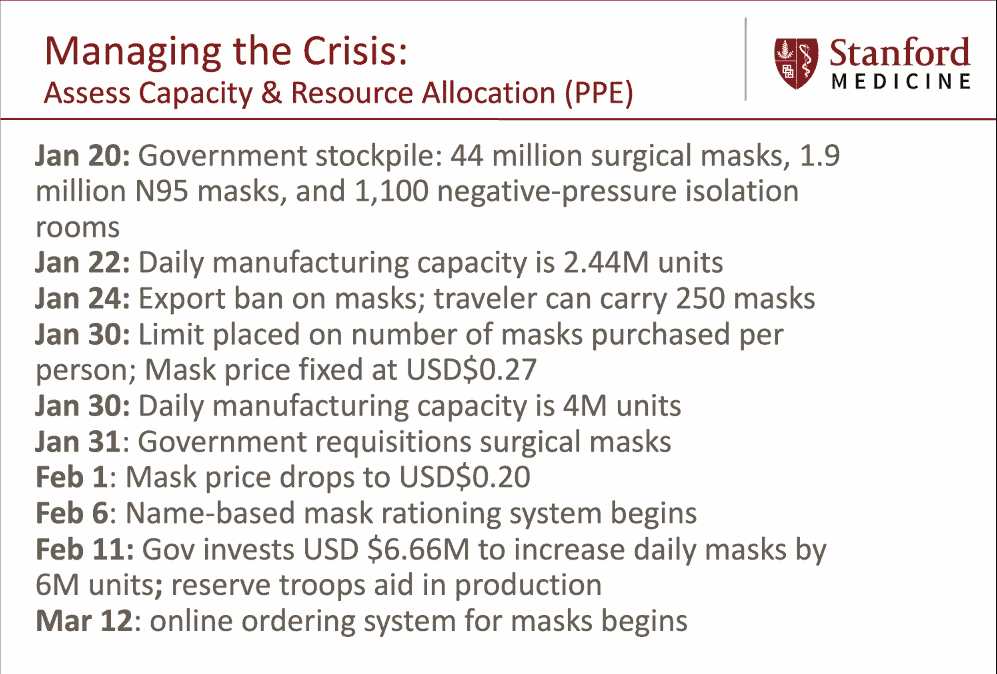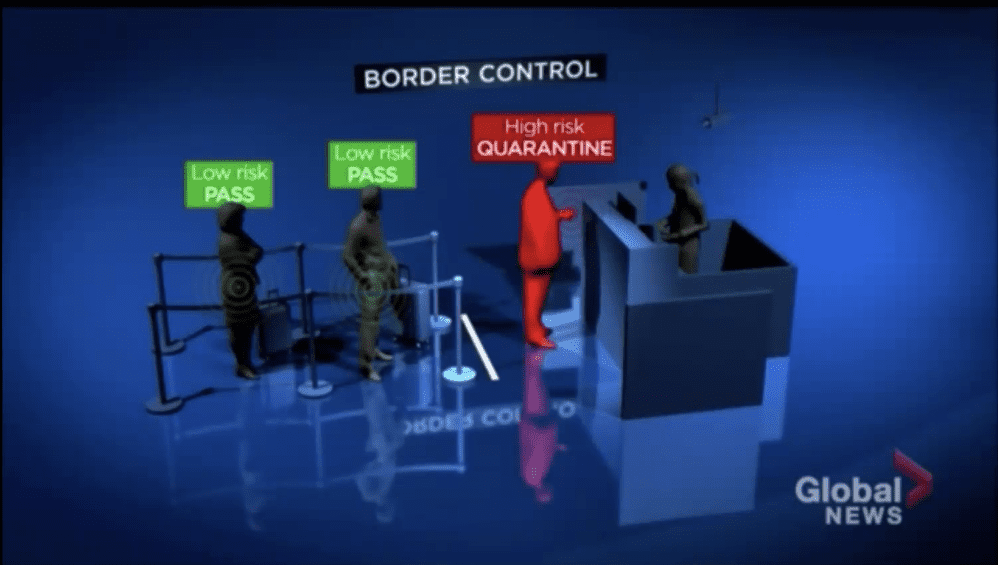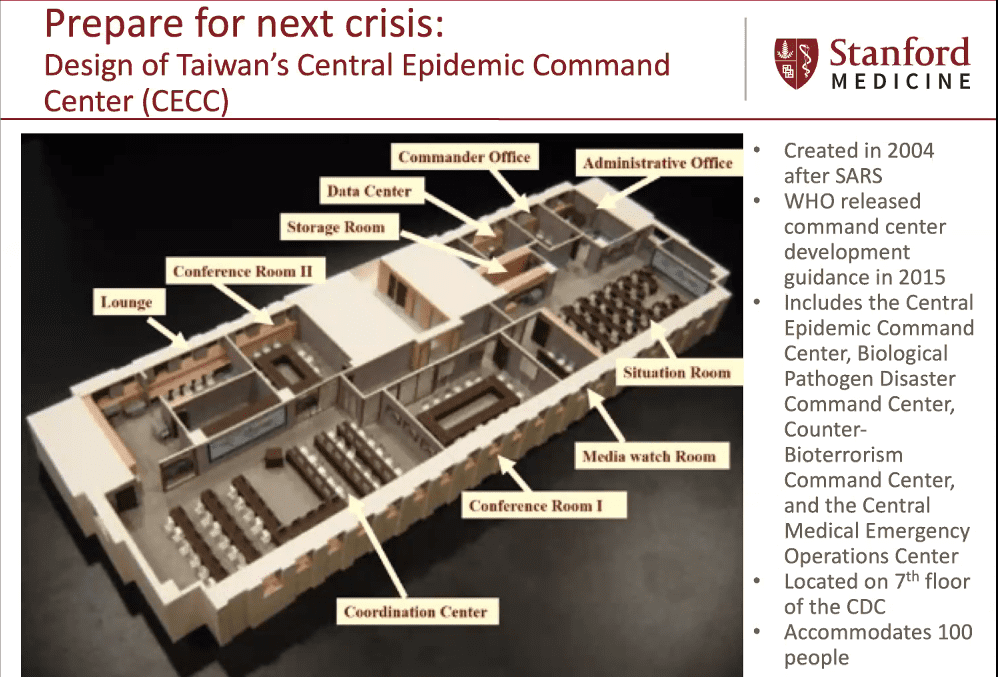 US EXported 280 million masks/day 3.30.20
I Spent A Day In The Coronavirus-Driven Feeding Frenzy Of N95 Mask Sellers And Buyers And This Is What I Learned https://www.forbes.com/sites/daviddisalvo/2020/03/30/i-spent-a-day-in-the-coronavirus-driven-feeding-frenzy-of-n95-mask-sellers-and-buyers-and-this-is-what-i-learned/#77f069a656d4
Private Labs backlogged 3.31.20
https://www.theatlantic.com/health/archive/2020/03/next-covid-19-testing-crisis/609193/
How Taiwan is handling airports 5.6.20
From a doctor: my friend just went back to Taiwan 2 days ago. Everyone wore a mask on the flight. Upon entering TW Airport, she was immediately isolated & swabbed. Waited few hours fo the result. She was told Negative. She then took a designated Taxi to a hotel for start her mandatory 2 weeks quarantine. She will get compensated $1000NT = US$35 daily while in quarantine.
How Vietnam has ZERO COVID deaths. Population 95 million 5.30.20
https://amp.cnn.com/cnn/2020/05/29/asia/coronavirus-vietnam-intl-hnk/index.html act early, contact tracking [63 provincial CDCs (centers for disease control), more than 700 district-level CDCs, and more than 11,000 commune health centers], cool public education, GREAT public health system.
For fever, start with acetaminophen and avoid ibuprofen and NSAIDS, if possible 3.19.20
start with acetaminophen. BUT know that too much acetaminophen can hurt your liver. and do NOT stop NSAIDS if you are prescribed by your doctor unless you consult your doctor first.
The risk is theoretical based on COVID attaches to ACE2 and that ibuprofen and NSAIDs increase ACE2 receptors. However,  Rachel Graham PhD, a virologist at University of North Carolina School of Global Public Health. and one of the researchers who discovered how the coronavirus binds to cells, the evidence that taking ibuprofen increases these receptors is almost nonexistent.
However, Dr. Angela Rogers, a pulmonologist at the Stanford University Medical Center and chair of its intensive care unit's COVID-19 task force said that acetaminophen is the go to medication in the ICU because NSAIDs can cause kidney damage and acetaminophen does not have that risk.
Social distancing versus isolation vs quarantine
social distancing = distancing to protect yourself and others
isolation = distancing to protect yourself and others withOUT having a +COVID test
Quarantine = you have been tested and tested POSITIVE for COVID and you are mandated to stay at home/away from others
Cloth re-usable 3 layer mask, if you can sew
Cloth is not as good as surgical masks. Surgical masks have 97% effectiveness against 1 micron particles.
Donate or Request cloth masks: https://facemaskwarriors.com

for those of you who can sew… Make sure you are doing the 3 layer (2 layer with pocket for filer) and NOT the 2 layer mask.
https://www.makershabitat.com/blogs/the-maker-s-habitat-blog/diy-fabric-mask-tutorial
https://mothership.sg/2020/02/taiwanese-doctor-cloth-face-mask/?fbclid=IwAR11Y4toVHBbfzwWdQYk1f6Jz23I3HxKAxE_rYkIBMhqexB4vbiCtulYivs
to be used for "everyday" when you do NOT know if someone has COVID e.g. grocery store or any line in a public place e.g. pharmacy.
If you are around someone that has COVID and in the hospital, then do NOT use a cloth/re-usable mask.
But this could work for outpatient settings when you do NOT know whether someone has COVID yet.
Wash fabric masks each day
Replace non-woven layer with a fresh one– do NOT reuse!
Do not wear masks if you have respiratory illnesses
Save the surgical masks for medical professionals who are on the front line of healthcare, and use them only when you need to 
Washing your hands often– it's more important than wearing a mask.
For the non-woven layer, some examples:
coffee filters, dried out wet wipes (unscented), brand new polyester floor wipes (dry ones), or even non-woven gauze from the pharmacy.
Fabric masks need to be washed and worn carefully like you would a surgical mask:
Wash and dry your hands before putting on and removing the mask
Be careful that you don't contaminate the inside of the mask
Practice good hand hygiene as best as you can!
Any type of masks (N95, surgical, fabric) shouldn't be worn too long. When it gets damp, you should replace it. So, if you're sweating a lot, prepare extra masks. 
Use a surgical mask if you are:
Sick and have to be around other people
Healthy and you're heading to a very crowded area or a place with COVID tested positive people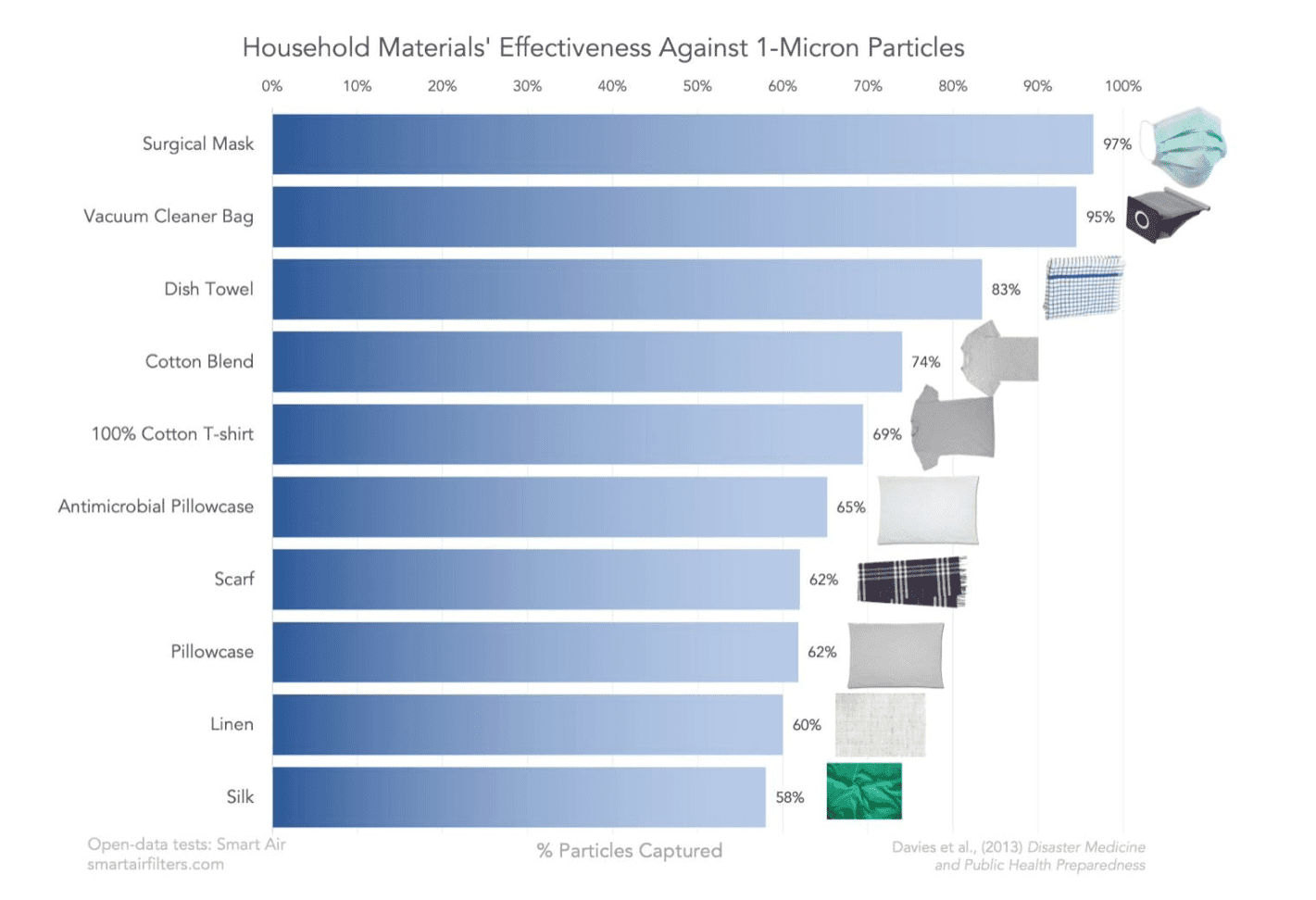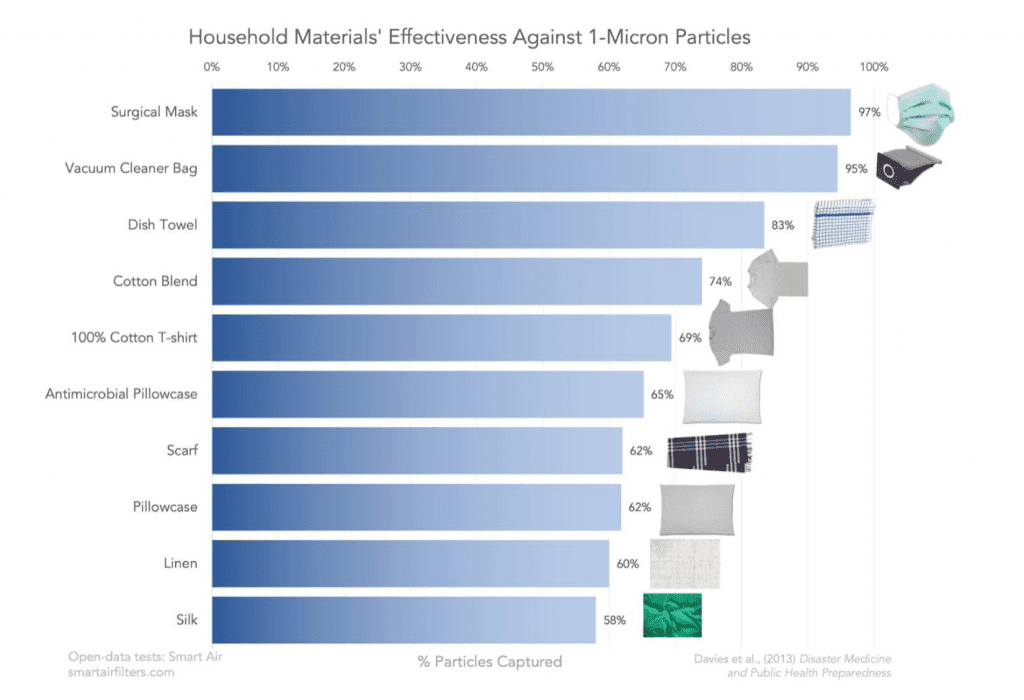 If you want to buy some 3 ply masks 5.22.20
These masks look like the best bang for buck: 50 for $19.95 https://nomadgoods.com/pages/medical-supplies
they donate 5% to COVID19 mask causes. $30 for 50 masks. https://zorromasks.com/collections/frontpage/products/surgical-masks
for medical peeps: https://docs.google.com/document/d/10MYBU5l9ZOwkeqC5Cb3-OZ_uCkcK5ibQ-ZX7geXtVA8/edit
for non medical peeps, 50 masks for $64: https://www.shopsewspecial.com/medical-supplies
2 ply with pocket $12 each
by SheEO venture Aisle from Canada, buy 1, they donate 1 to frontline health worker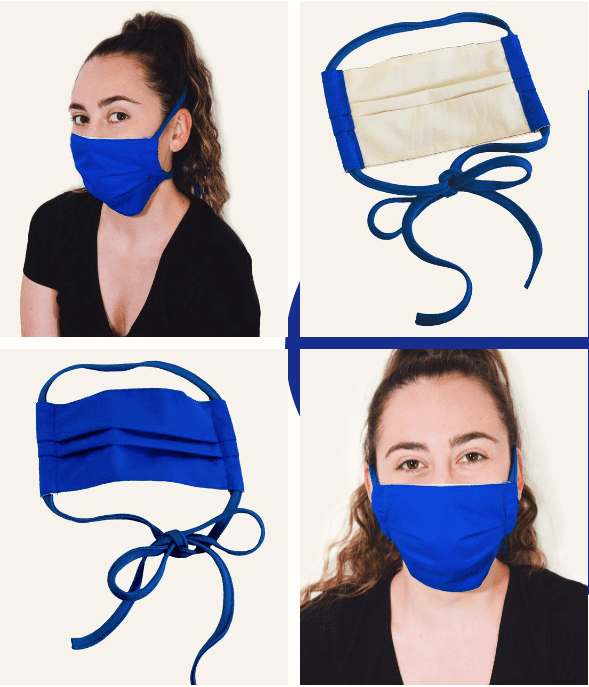 Some Mask options
Recommend the 2 layer WITH pocket for filter.
https://periodaisle.ca/blogs/all/how-to-use-a-cloth-face-mask-if-you-must
https://drive.google.com/file/d/1prpZJDwJps7GKGhAK9UFGN83wo-vO_V2/view
https://aplat.com/blogs/shus-notebook/diy-cloth-face-mask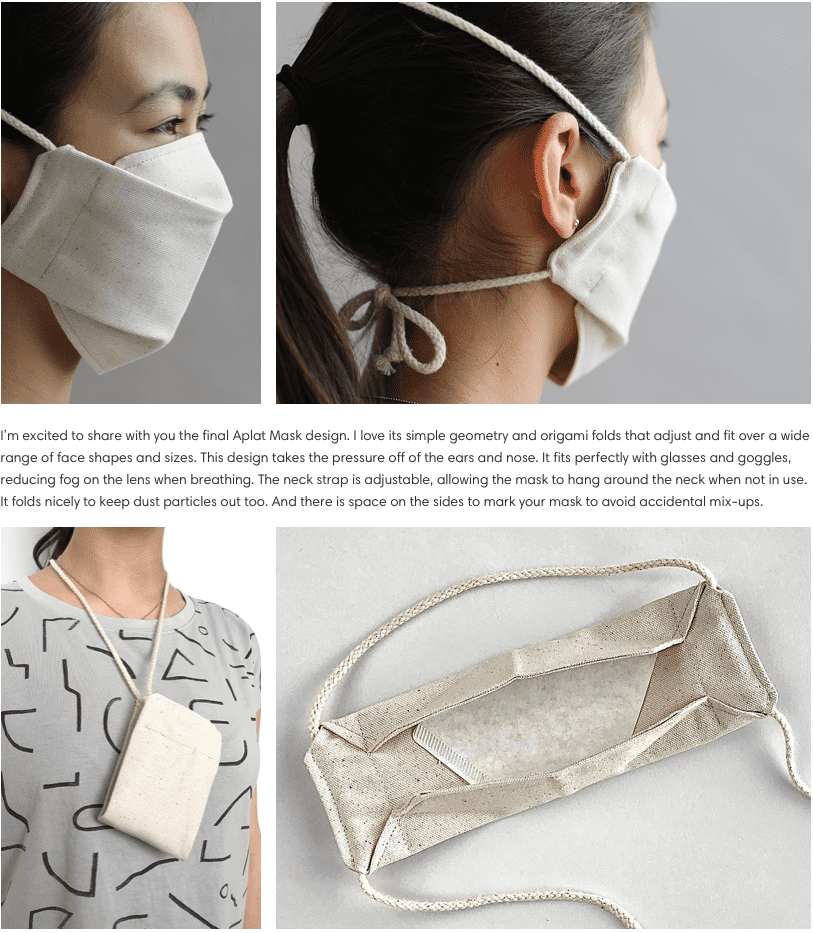 Check out these masks! and they benefit #WomensOrgs Emerge EMILY's List NARAL Pro-Choice America She Should Run Vote Run Lead Women's Marchhttps://www.resistancebydesign.com/shop/vote-mask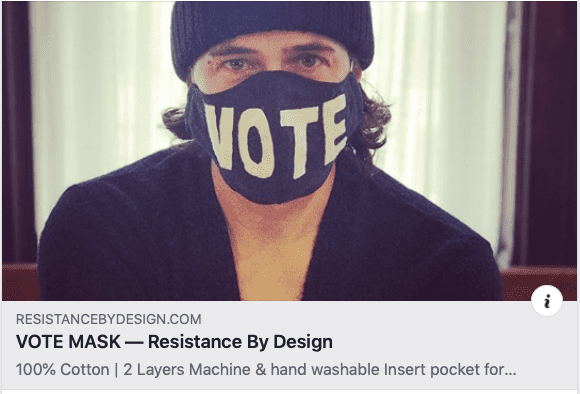 MIT 3d printed mask
https://www.ministryofsupply.com/products/3d-print-knit-mask-kit $50
Wear surgical mask blue side out 6.15.20
Now that Costco is selling surgical masks, if you have one, wear it with the blue side out. The Blue side has the water resistant side and thus will filter more particles out. Thomas Talhelm of U of Chicago tested it and it makes from 1.7% on average to 5.2% difference in filtration.

What if both sides are white? then the rough side faces out.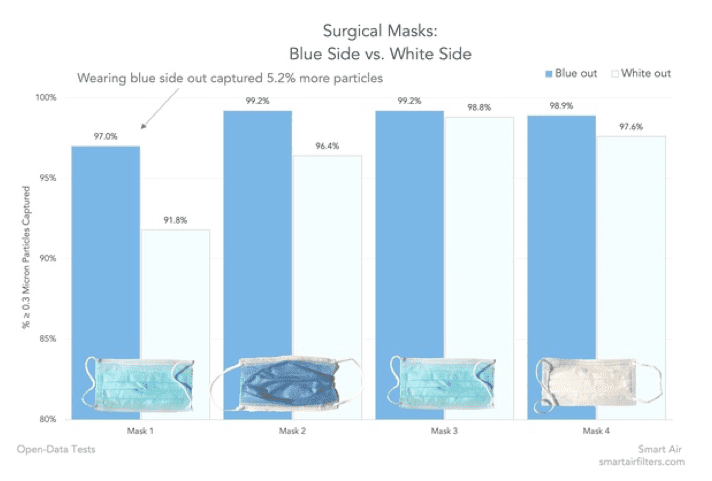 How long can COVID survive in air, on surfaces?
This is based on lab research and may not reflect the "real world." but here's a great summary.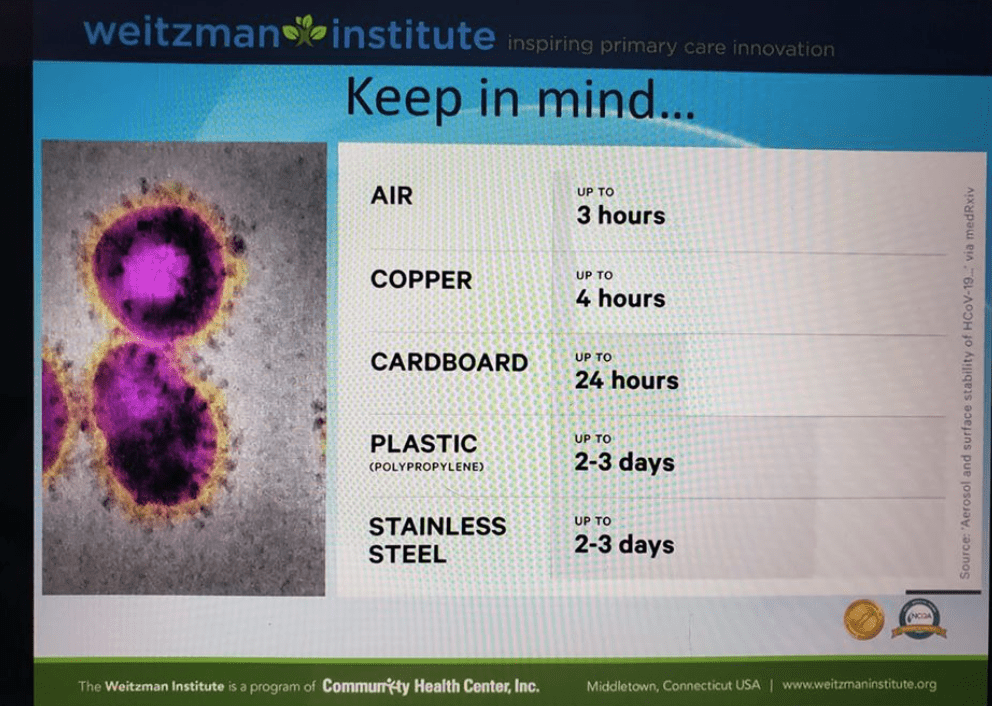 High Temp, dry, wind = bad for COVID
Because it has a fat layer on its outside, it can dry out. So High temperatures e.g. 99 degrees Fahrenheit drops its life span to 1 day. Low humidity and wind can dry it out. https://www.businessinsider.com/how-long-can-coronavirus-live-on-surfaces-how-to-disinfect-2020-3
Is it on my clothes, hair, shoes, mail?
No, you can't open up restaurants yet 4.30.20
to explain to others why rushing out to a restaurant as soon as restrictions lift might not be a good idea, all the people in red circles caught COVID-19 from patient A1 over lunch. 
https://wwwnc.cdc.gov/eid/article/26/7/20-0764_article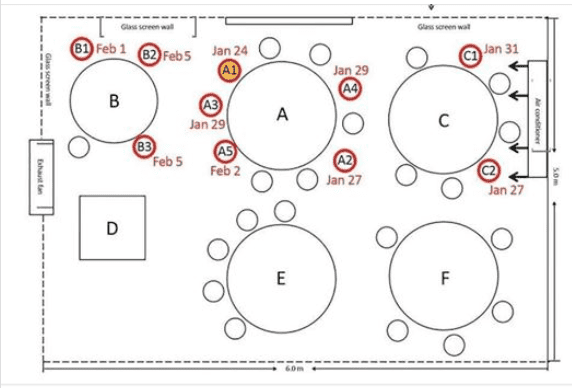 spread on a bus without masks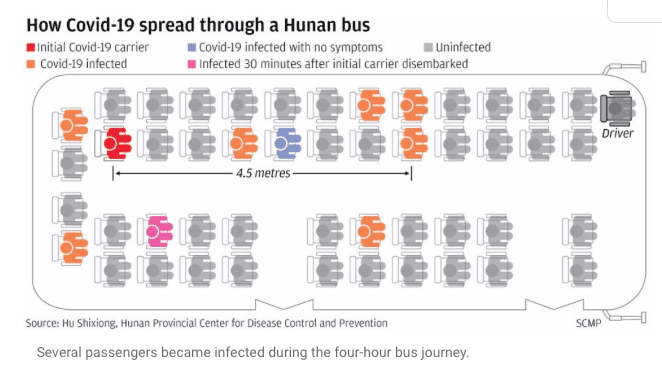 Example of how Mexico is handling contact tracing/containment 5.15.20
 If you have friends in Mexico, share this info. but also the US could learn from this…
#TESTING from the PMG doctor group: friend in México has #COVID19 symptoms & needed to have the test. He sent an SMS & received a call from a nurse. Soon after, an ambulatory unit came to his home. They did the test and left a #StayAtHome  kit, thermometer, acetaminophen, antiseptic gel, soap, masks, credit card & a bag with food and TP #pandemicresponse. Free of cost. He sent me these pictures.  
corroborated with an article on a Mexican website before posting.  https://www.cdmx.gob.mx/portal/articulo/brigadas-de-salud-entregaran-kit-medico-covid-19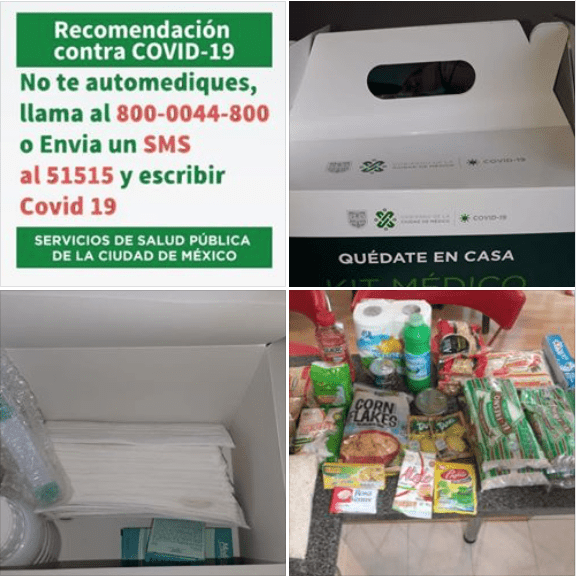 do NOT throw away n95, re-use! You can steam, bake, UV, or just wait 5 days!
from Stanford Anesthesiology 3.22.20  Larry Chu, MD, MS, Professor of Anesthesiology, Perioperative and Pain Medicine and Director of the Stanford Anesthesia Informatics and Media (AIM) Lab.
https://m.box.com/shared_item/https%3A%2F%2Fstanfordmedicine.box.com%2Fv%2Fcovid19-PPE-1-1
158F heating in an oven for 30min, or
Hot water vapor from boiling water for 10 min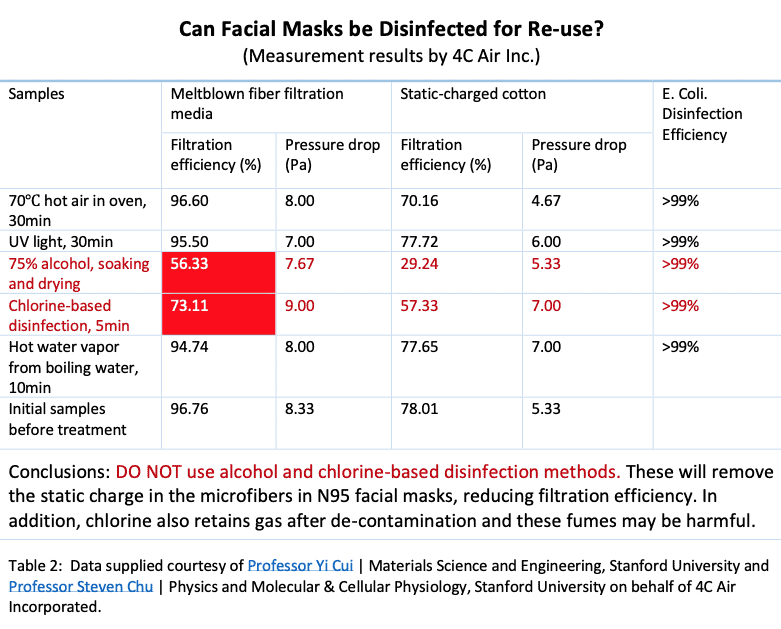 You can put the mask aside for 5 days and re-use. Someone suggested that we color-code the masks and on Monday you can only wear the monday mask, then put it aside in a bag, then Tuesday, etc.
Duke Health is using hydrogen peroxide vapor for 4 hrs. details here: https://www.newsobserver.com/news/coronavirus/article241520921.html
https://www.apsf.org/wp-content/uploads/news-updates/2020/Duke-N-95-VHP-Decon-Re-Use-03-24-2020-9pm.pdf
This article details how your hospital can make a UV room to decontaminate the N95 and re-use them! Thank you Nebraska Med https://www.nebraskamed.com/sites/default/files/documents/covid-19/n-95-decon-process.pdf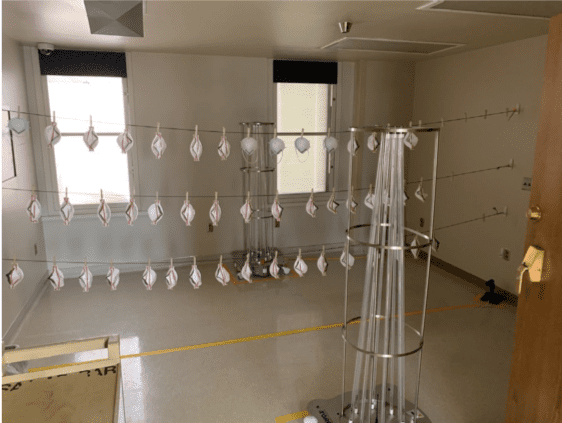 website on N95 decontamination:
Start medications early? 4.5.20
check out this proposal by my @MIT alumnus Steve Kirsch. start the medications EARLY, ASAP not when it is too late (ICU). Makes sense…
https://medium.com/@stkirsch/why-drug-repurposing-is-our-best-hope-of-avoiding-a-mass-catastrophe–bad16f7e1945
MMR prevents severe infection? 6.20.20
https://asm.org/Press-Releases/2020/MMR-Vaccine-Could-Protect-Against-the-Worst-Sympto
Zinc and Chloroquine, + Azithromycin
TLDR: Zinc blocks action of virus. But you need to get the zinc in the cell. https://youtu.be/U7F1cnWup9M?t=92
Most likely needs to start BEFORE hospitalization and WITH symptoms and with all 3.
Research with asymptomatic did not change # that ended up needing hospitalization.
Cannabis Sativa high CBD? 7.1.20
specific types could decrease ACE2 receptor expression thereby blocking COVID19 entrance! However, other types could do the opposite! Could be made into mouthwash/throat gargle. https://www.forbes.com/sites/emilyprice/2020/06/27/researchers-are-looking-at-cannabis-as-a-potential-way-to-prevent-covid-19
How to use gloves properly
Tips from Jacquelyn Gill, scientist who uses gloves to avoid lethal chemicals at work

#1 One of the most important things to remember: the point of gloves is not to not prevent you from "absorbing" the virus through your skin. If your skin is hydrated and you don't have open wounds, your body's natural defenses will prevent transmission through your skin. (With all the handwashing, your hands may be cracked and dry: keep them hydrated with heavy duty hand creams!)

#2 why wear gloves? They're disposable! If you touch a surface lots of other people touched, like a pin pad at a checkout counter or a door handle, you can throw them away and avoid transmitting any germs (like coronavirus) to your phone, face, car door, debit card, keys, etc.

#3 Gloves will NOT prevent you from transferring germs from a contaminated surface to a contaminated one! Gloves aren't anti-microbial. If you touch a doorknob with gloves on, then touch your face WITH THOSE SAME GLOVES, you've transmitted germs from the doorknob to your face.

#4 DO NOT do the following with gloves AFTER touching a contaminated surface: a. opening a soda bottle and taking a drink b. touching your glasses c. adjusting masks d. touching your car keys, debit card e. using your phone

#5 The only way gloves are effective is if you change them as often as you should wash or sanitize* your hands. Read that out loud. Again. Make it stick. *Good hand-washing with soap is more effective than sanitizer, but it's not always something we can do outside the house.

#6 do NOT re-use gloves. throw them away.

#7 A lot of folks are asking about washing and re-using disposable gloves: Think of them like condoms, folks. Single-use and disposable. That's what they were designed for. They start to wear out and and fail rates increase within 15-30 minutes. That's why hospitals need so many.
Vaccine: 18 months at least, away. 4.28.20
This article has the most beautiful graphics about the virus that causes COVID19 and various vaccine approaches.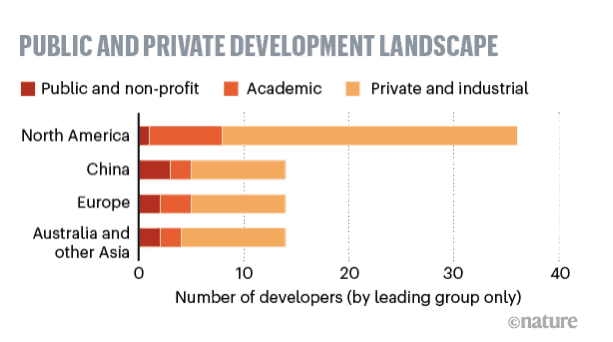 Vaccine most likely will protect! 5.20.20
Thank goodness! https://news.harvard.edu/gazette/story/2020/05/vaccines-found-that-may-protect-against-covid-19-in-animal-models
Intubation box!
ER and other docs, have you seen this? https://sites.google.com/view/aerosolbox/design?authuser=0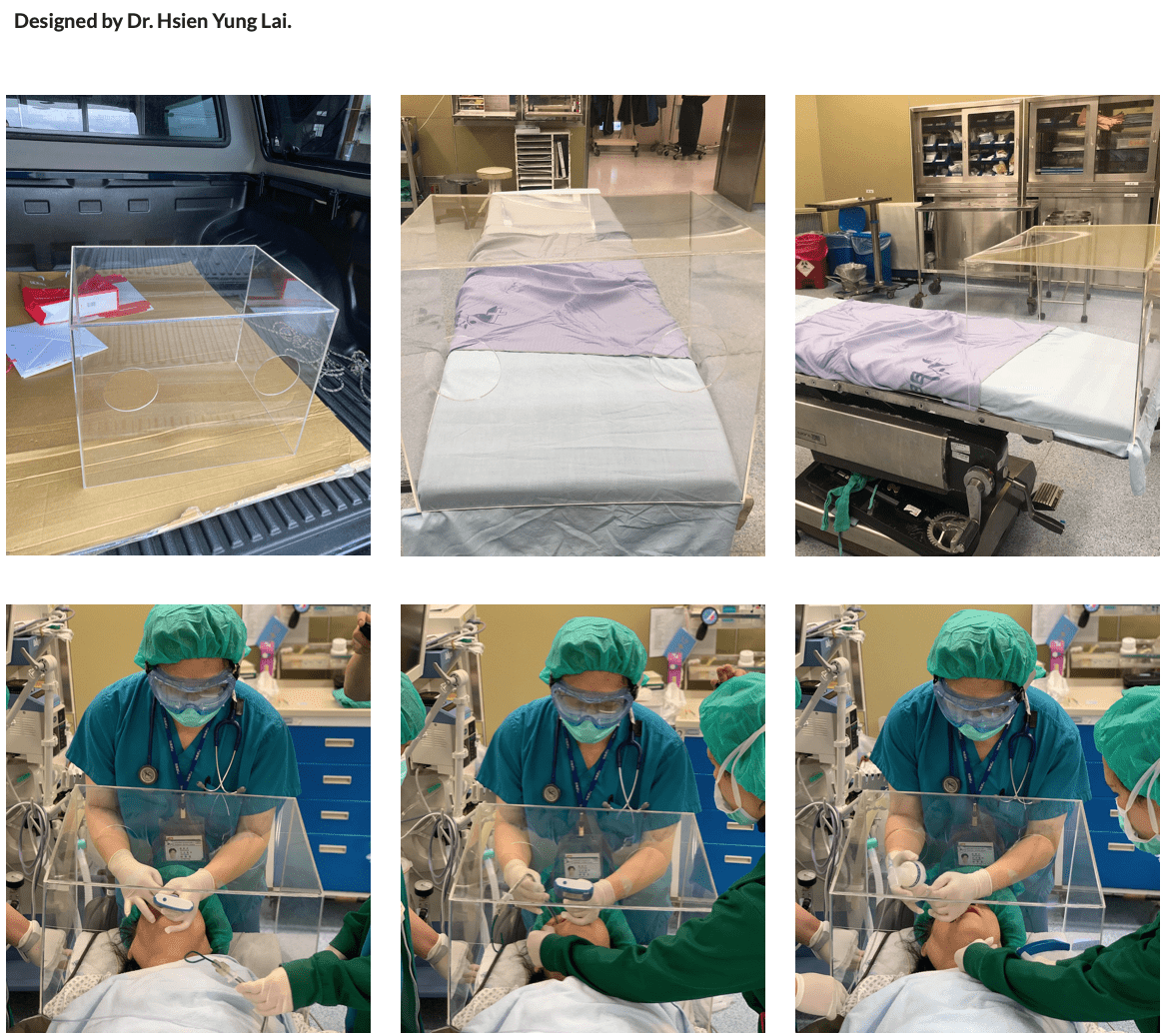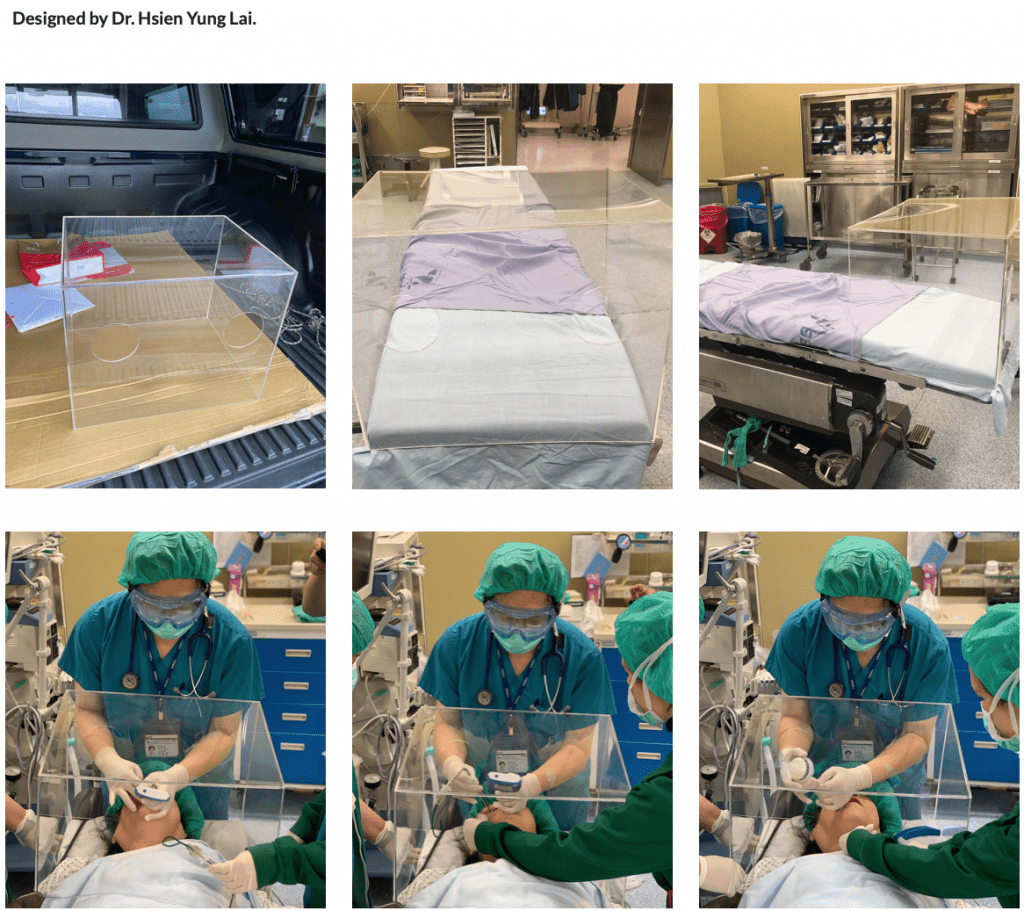 3D printed face shields, make or request
go to https://budmen.com to request or download the 3D printer instructions.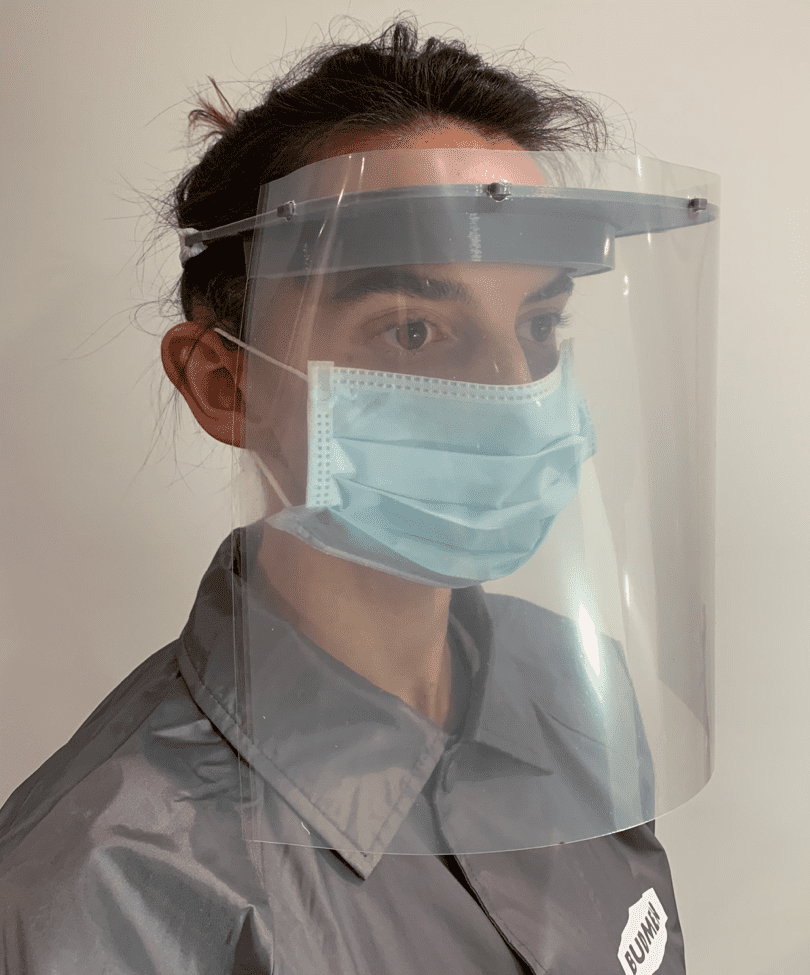 face shield design download https://gcmiatl.com/COVID-19-personal-protective-equipment
Great but long summary on COVID by Michael Lin, PhD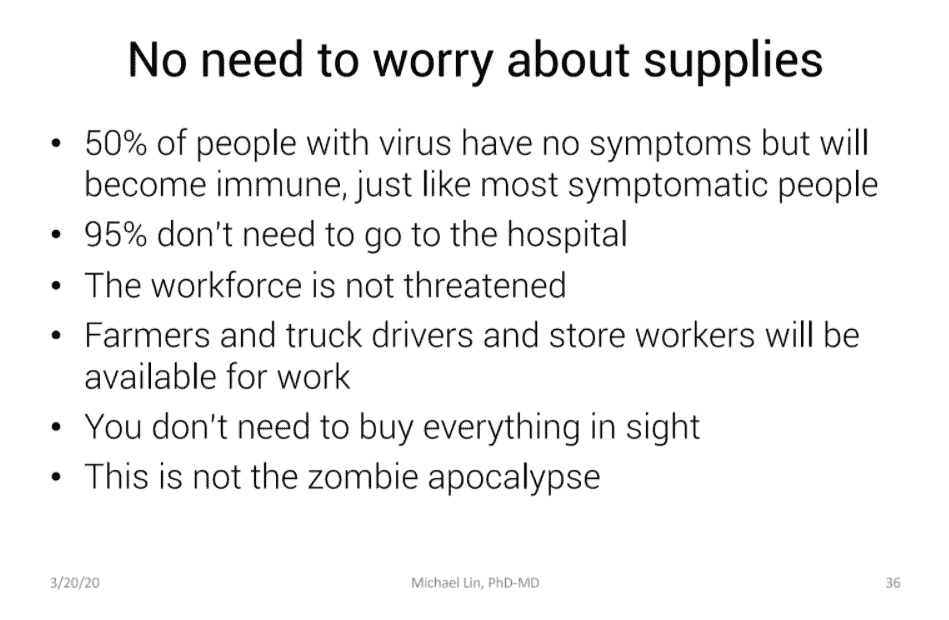 Give/Get/Make/DONATE Masks/PPE for healthcare workers
I trust these organizations:
http://getusppe.org Founded by Esther Choo, MD, ER doctor and activist
https://www.mask-match.com Founded by the CEOs of Lioness (Liz Klinger) and Medinas Health (Chloes Alpert)
https://www.xandalpha.com
https://budmen.com 3D facemakes, make or request
supplier for hospitals: at COST,
https://www.sew-special.com $2.46 each for K95 1000 minimum
Wear a mask if in public, protect others FROM you, protect yourself
https://medium.com/@Cancerwarrior/covid-19-why-we-should-all-wear-masks-there-is-new-scientific-rationale-280e08ceee71 by Sui Huang, MD PhD Institute for Systems Biology, Seattle, WA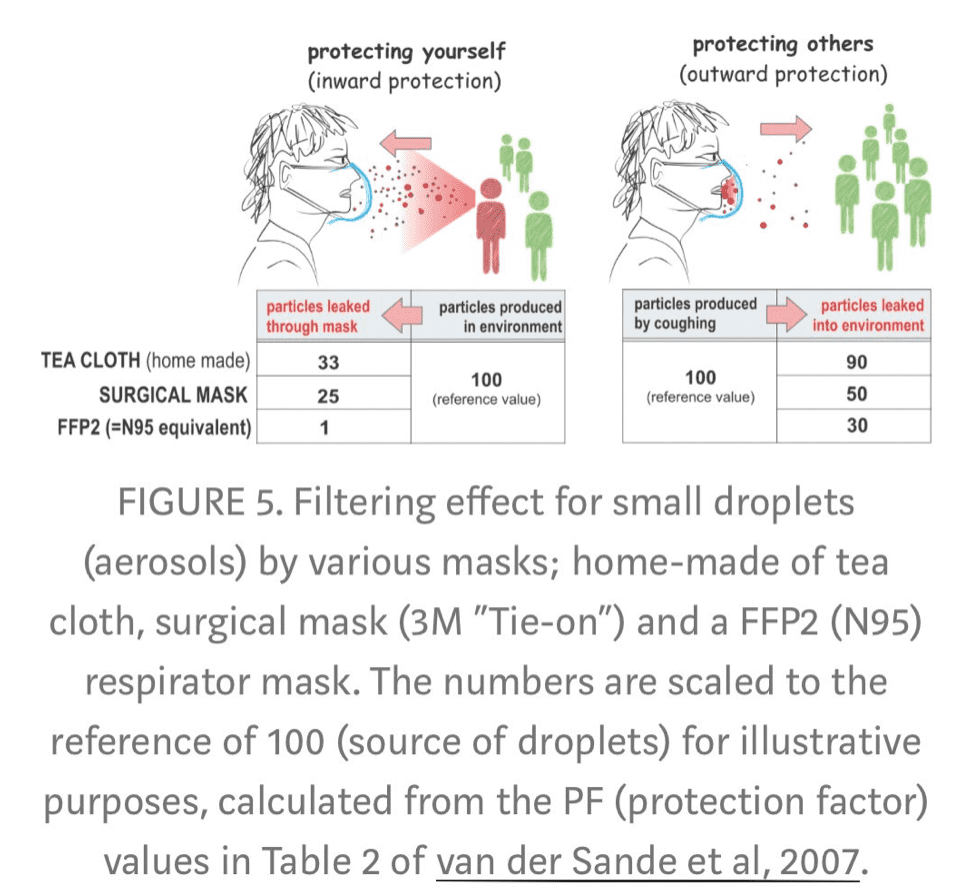 Ok for food delivery? packages?TLDR: "The risks are small and manageable." 
Comforting article that the risks are small. https://www.washingtonpost.com/opinions/2020/03/26/dont-panic-about-shopping-getting-delivery-or-accepting-packages
Video on Gloves
TLDR: gloves give a false sense of security. Don't touch your face in public (assuming your home is clean/safe and you washed your hands). WASH your hands. https://www.facebook.com/thenational/videos/891466761285877/
TLDR: gloves give a false sense of security. Don't touch your face in public (assuming your home is clean/safe and you washed your hands). WASH your hands. https://www.facebook.com/thenational/videos/891466761285877/
How Hong Kong and Singapore define "close contact" Who to quarantine in healthcare
"In Hong Kong, "close contact" means fifteen minutes at a distance of less than six feet and without the use of a surgical mask; in Singapore, thirty minutes. If the exposure is shorter than the prescribed limit but within six feet for more than two minutes, workers can stay on the job if they wear a surgical mask and have twice-daily temperature checks. " reference https://www.newyorker.com/news/news-desk/keeping-the-coronavirus-from-infecting-health-care-workers
Asymptomatic prevalence 18%? presymptomatic transmission 33-50%.
In Wuhan, 72,000 tested only 1% never had symptoms. Diamond Princess Cruise 18% asymptomatic. reference https://www.newyorker.com/news/news-desk/keeping-the-coronavirus-from-infecting-health-care-workers Atul Gawande MD
Science Magazine article: 33-50% presymptomatic transmission! (meaning that people passed it to other before they had any symptoms) https://science.sciencemag.org/content/sci/early/2020/03/30/science.abb6936.full.pdf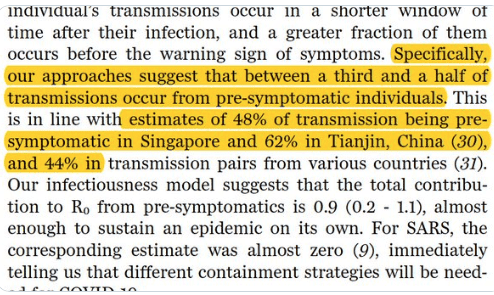 5 phases of response to COVID19
4.10.20 TLDR: "it's going to be at least 18 months, I believe, before there's a vaccine available to deploy in any meaningful way." & we need lots of testing article: It's been a little over two weeks since Harris County issued a stay-at-home order. And one model shows that we still have two weeks to go before our area's COVID-19 cases peak.

Research a 5 minute quiz, an app 5min a month for 6 months.5 minute survey: 
https://www.ucsf.edu/news/2020/03/417026/new-covid-19-citizen-science-initiative-lets-any-adult-smartphone-help–fight
https://eureka.app.link/covid19
MIT opensource ventilator for $100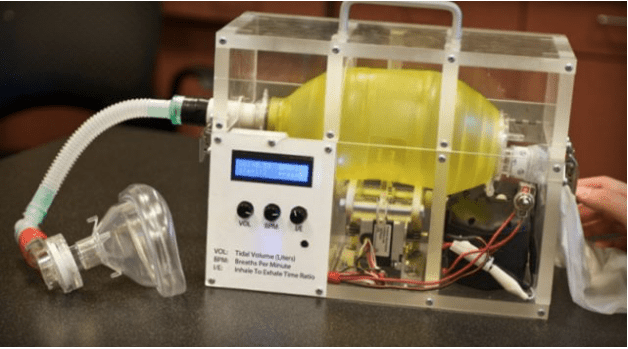 Scuba Mask into CPAP mask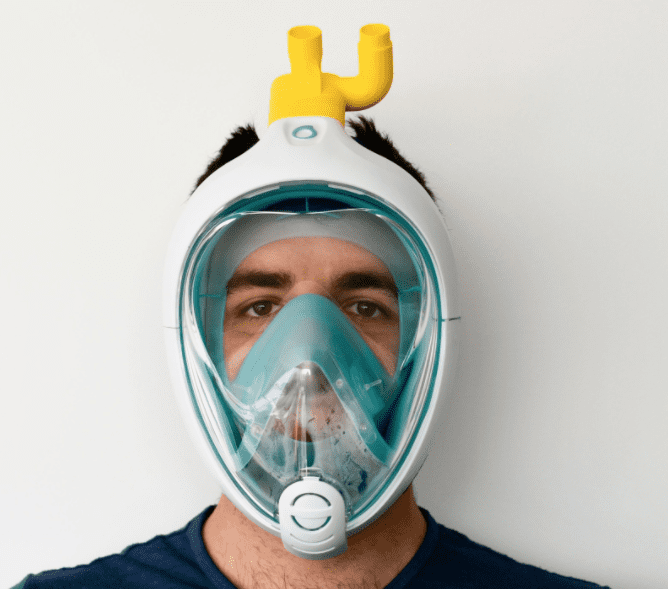 8 strains of the COVID19 causing virus
https://www.usatoday.com/story/news/nation/2020/03/27/scientists-track-coronavirus-strains-mutation/5080571002/?fbclid=IwAR0NnX8AxnECbIAWMb6iUJ9y_TI4A9THk9AWOnE-jjU7eiMaiClQcz69hhA
Korean COVID Testing box
https://youtu.be/A-33i9B8m6E
Saves PPE: Dr. Yu of Brigham and Women's has made one in the US.
Potential app for COVID contact tracing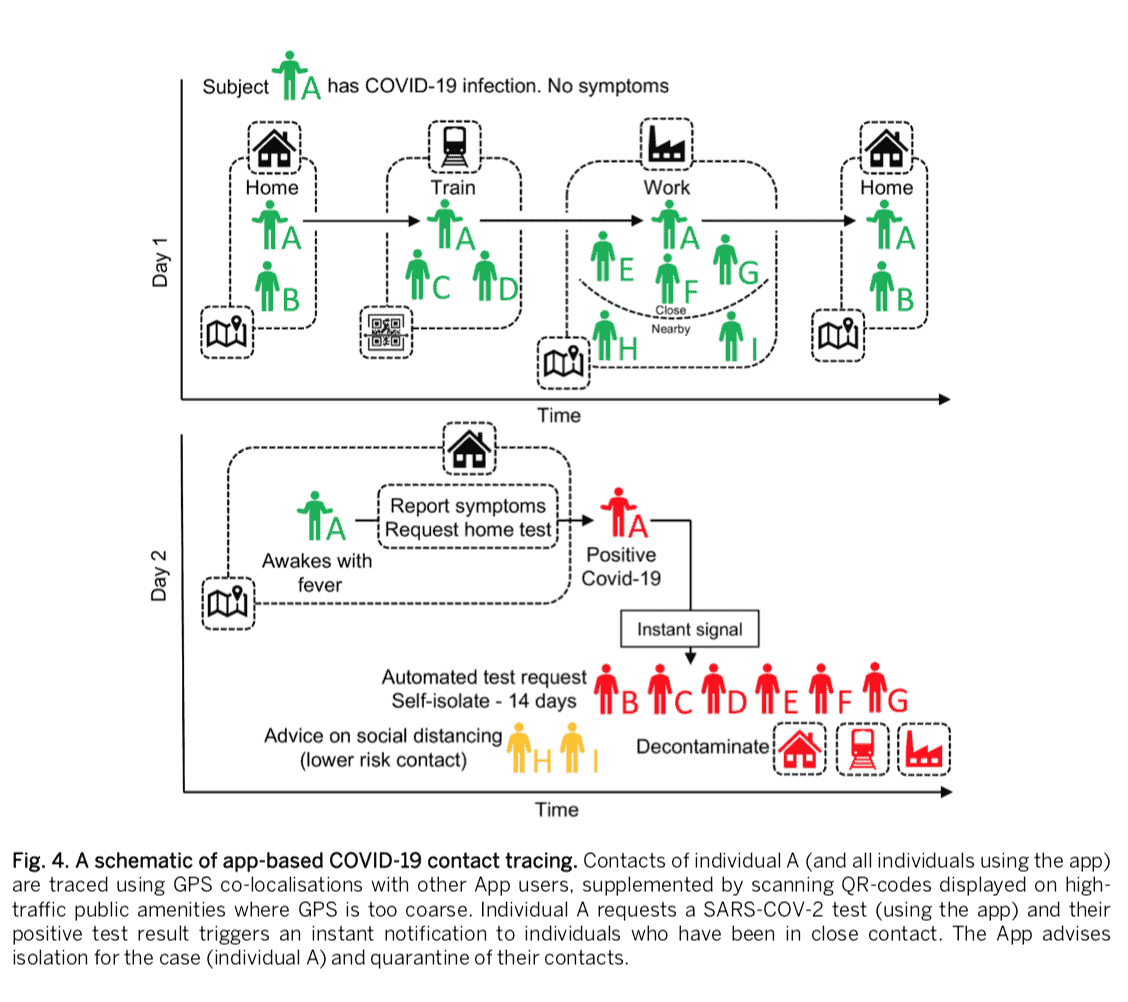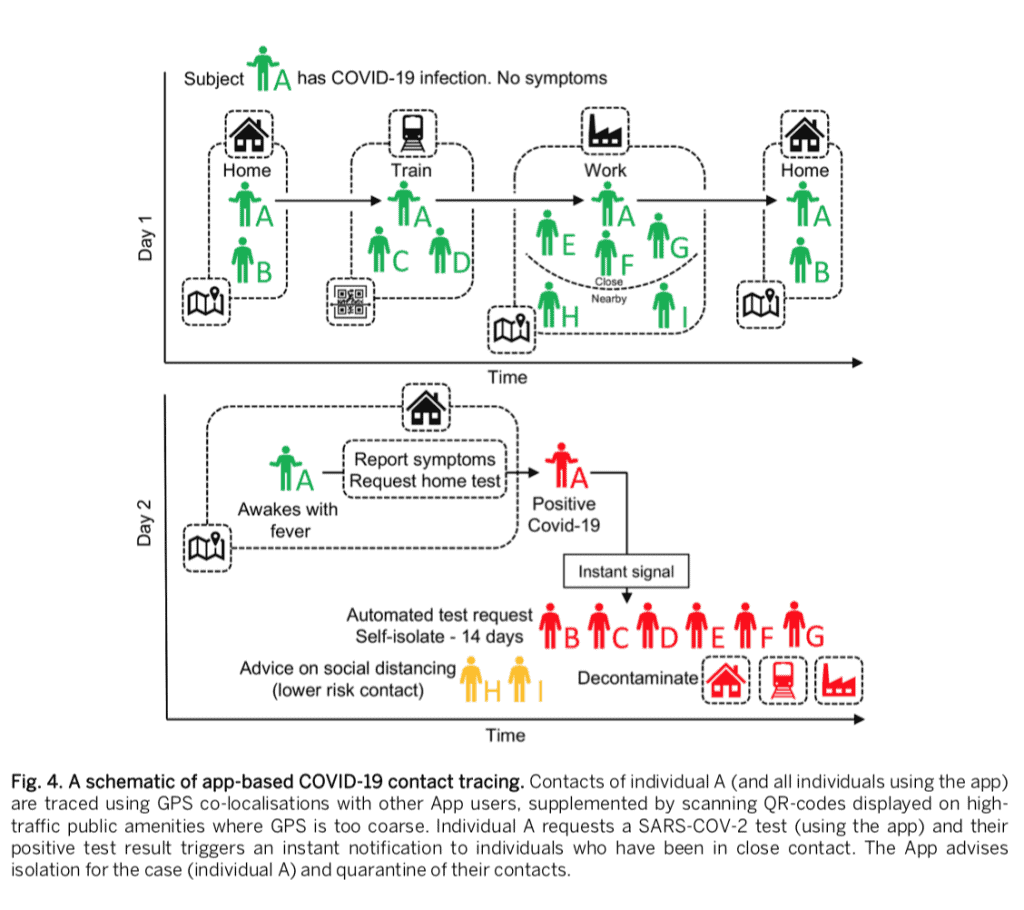 COVID19 on a bus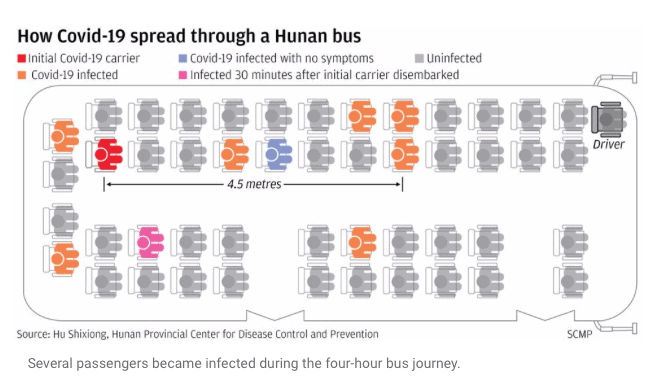 COVID19 PCR testing can be + for weeks, does NOT mean infectious
 + PCR tests for 4-6wks!! But it is dead virus. https://www.npr.org/sections/goatsandsoda/2020/05/22/861061727/south-korean-study-shows-no-evidence-recovered-covid-patients-can-infect-others
Breastfeeding and COVID19: The antibodies from breast-feeding could be protective to the baby
Antibody testing, sensitivity, specificity, and false positives/negatives by prevalence
if prevalence is 5%, a test with 90% sensitivity and 95% specificity will yield a positive predictive value of 49%. = less than half of those testing positive will truly have antibodies . https://www.cnn.com/2020/05/26/health/antibody-tests-cdc-coronavirus-wrong/index.html
Tips for flying by Dr. Sanjay Gupta
Best tip: shoot air from the gasper: "That's going to cause turbulent air in front of you and break up any clouds of virus."
https://www.cnn.com/world/live-news/coronavirus-pandemic-05-21-20-intl/h_e3a78a5618ce17a940a1495d86aafdc0
Resources
https://www.endcoronavirus.org by
New England Complex Systems Institute (NECSI) and collaborators.  Our goal is to minimize the impact of COVID-19 by providing useful data and guidelines for action.
Our research team has co-faculty, students and affiliates from MIT, Harvard, Brandeis and other universities nationally and internationally. We are working around the clock to monitor and communicate the current state of the COVID-19 epidemic.
ynhhs.org/covid19 Yale New Haven Health COVID FAQs
Resources for healthcare workers
U of Washington's protocols https://covid-19.uwmedicine.org/Pages/default.aspx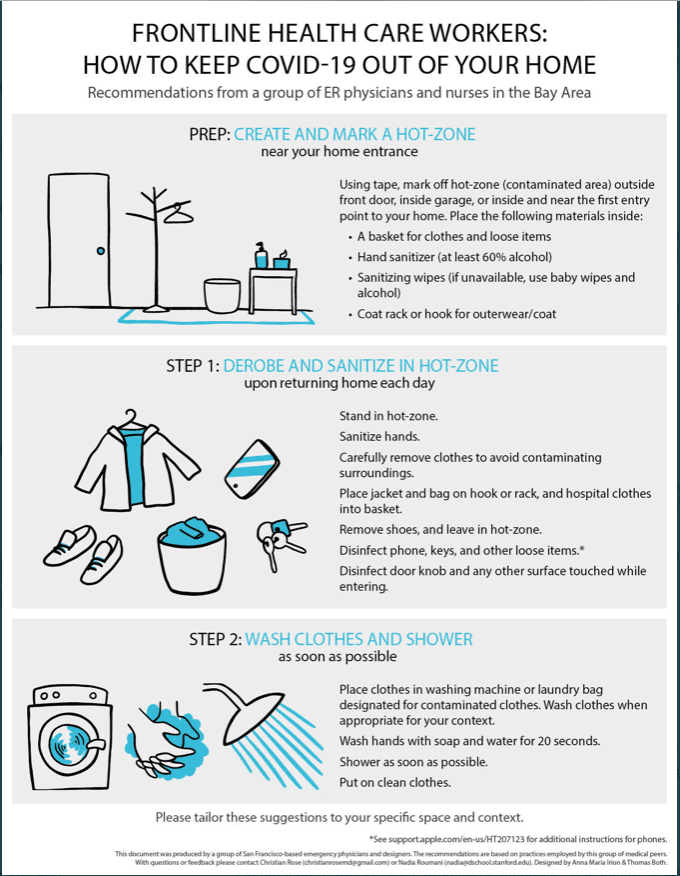 This information is for general informational purposes only and are NOT a substitute for professional medical advice. Always seek the advice of your doctor/primary care provider before starting or changing treatment.