A word from Dr. Yen
In honor of Women's History Month and our upcoming live stream with the United States of Women, I felt it fitting to discuss an issue that is very important to me, period poverty. Period poverty can be largely avoided, especially if you choose to make #periodsoptional. In recent years we have heard the term period poverty pop up more frequently. Period poverty refers to the lack of access to menstruation products, education, and hygiene facilities. Surprisingly, despite all of the advancements we have made in the menstruation world – including online birth control delivery, more than 40% of those with periods say they have struggled to buy period products (tampons/pads) due to financial issues at some point in their lives. It is my personal opinion that wherever there is free toilet paper (e.g. public bathrooms, private corporate bathrooms, etc.) there should be free tampons and pads. It's about women's dignity and equality.
Luckily, California passed a law in October 2021that will require community colleges, the California State University and University of California systems to provide free menstrual hygiene products in 50% of their bathrooms, starting the 2022-23 academic year. We can thank #SheHero assemblywoman Cristina Garcia for this bill, known as the Menstrual Equity for All Act of 2021. Learn more about advocacy in colleges/schools here.
Additionally, making #periodsoptional or #fewerperiods is a great way to decrease the need for period products as well as free up your personal life for more important things! To learn more, check out my TEDx talk on the bottom of this page and share with others.

Women's History Month
Happy Women's History Month! As the ONLY women founded and women led birth control delivery service, we are proud of our part in women's history. Our mission is to provide expert online women's healthcare and accessible birth control. We believe that every woman has the right to make personal decisions regarding their own body. Providing easy access to birth control helps increase the number of women's success stories, decrease unwanted pregnancies, and decrease period problems like PMS and heavy periods.
Accessibility is essential. That's why we created the Pandia Health Birth Control Fund, which provides financial assistance to women who need birth control. Donating to this fund makes a direct difference in the lives of underserved women. You can learn more about the fund here.
Women's History Month is a perfect opportunity to support the women led companies that are making history as we speak! One of our favorite women founded companies is Ms. Magazine! Ms. Magazine is the place to get all of your feminist news including current events, women's history, and opinon pieces. Another great company to check out is The Body Agency, you may know them from their vulva puppets! Their mission is to normalize feminine care, and eliminate 'fem-shame' through offering a wide variety of products and information. We love them because they are also women founded and women led!
We hope that you have an empowered and informed Women's History Month! And remember, as Dr. Yen has said, "we can do anything men can do, bleeding."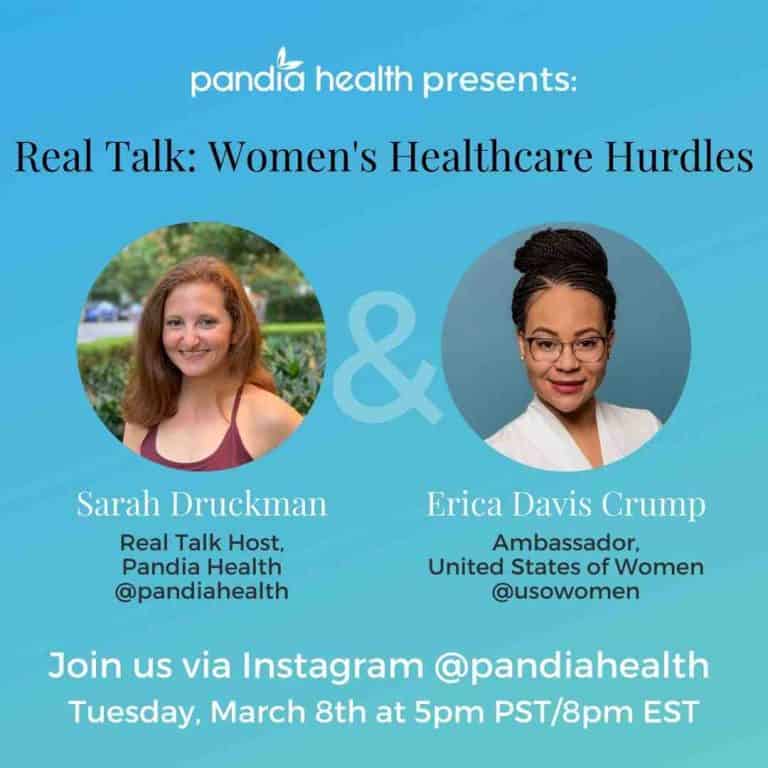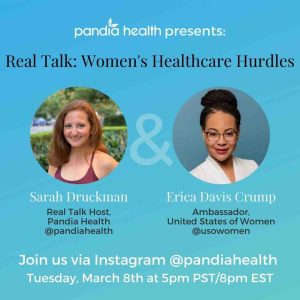 Pandia Health Presents: Real Talk Live: Women's Healthcare Hurdles
Join us on Tuesday, March 8th at 5pm PST/ 8pm EST on Instagram live as we talk with the United States of Women about the wide range of hurdles we face in women's healthcare. Bring all your questions because this is going to be a good one! Click here for more details.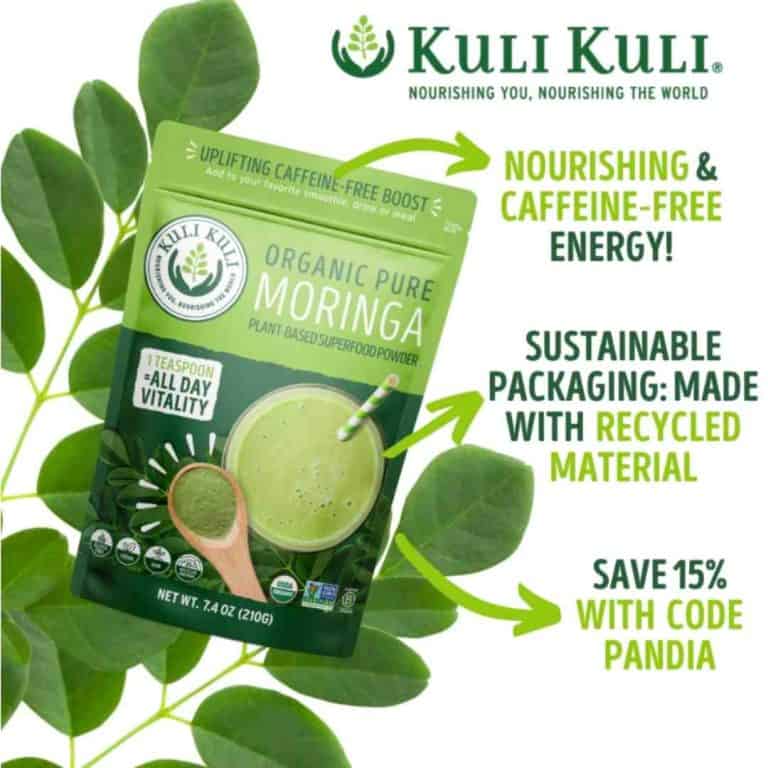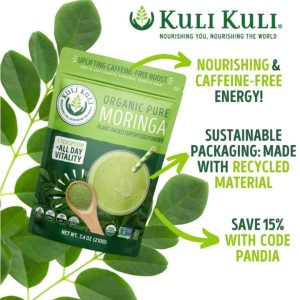 Freebies Coming Your Way: Kuli Kuli's Moringa
Forget kale, meet moringa! Moringa holds its own against any superfood. It tastes like matcha, but provides caffeine-free energy. Its anti-inflammatory properties rival turmeric, and it's a nutritional powerhouse that makes kale blush. Moringa leaves are one of the most nutrient-dense greens on the planet, packed with protein, essential amino acids, 27 vitamins and 46 antioxidants.
Kuli Kuli's mission is to turn climate-smart, community-grown superfoods into staple foods on the US market, enabling us to generate income for thousands of farmers while also fighting climate change. Nourishing you, nourishing the world.™