What Happens When You Stop Taking Birth Control?
Many women start taking birth control in their teens and may continue taking it for a decade or more. One of the biggest reasons a woman may stop taking birth control is to conceive. But hormonal birth control methods such as the pill, IUD, patch, ring, and injections all use a combination of hormones to prevent fertilization. So what happens when someone stops taking hormonal birth control? First, it takes a while for hormone levels to return to baseline, and women who stop taking birth control pills will experience an array of different symptoms before fertility levels return to normal. Stopping non-hormonal birth control, such as copper IUDs, or cervical caps will not cause any of the following symptoms or changes.
Depending on the type of birth control you use, hormone will leave your body at varying rate; after stopping birth control, however, it is still possible to get pregnant immediately. You may also get your period again if it was turned off, and experience changes in your appearance and Vitamin D levels.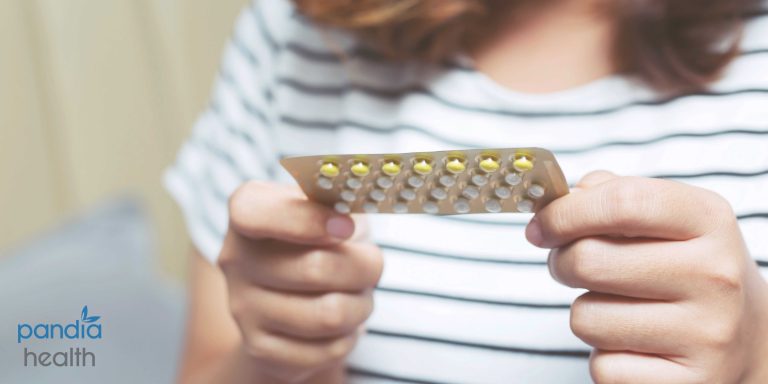 Does it take a long time for birth control hormones to leave the body?
For most women, it will take at least a few days for hormone levels to return to normal after they stop taking most forms of hormonal birth control. The only exception to this is the birth control shot. The shot is designed to deliver three months worth of protection with one injection. For women who use the birth control shot, it can take anywhere between three and six months for the body to completely rid itself of birth control hormones.
Is it possible to get pregnant immediately after stopping hormonal birth control?
Yes, it's definitely possible to get pregnant right after stopping hormonal birth control. After a woman stops taking the pill, injections, patch or has an IUD or ring removed, the hormones stop working immediately. Depending on where she is in her cycle, it's possible to ovulate and become pregnant after intercourse. For women who are stopping hormonal birth control for reasons other than becoming pregnant, it's a good idea to use barrier methods such as condoms to prevent fertilization.
On the other hand, it's also possible that it may take a few months after stopping hormonal birth control to get pregnant. It's impossible for women to know exactly how their bodies will react after coming off the pill or other hormonal contraception. For women who want to become pregnant, they may need to wait up to four months before ovulation occurs. This is especially true if a woman stops taking the birth control shot.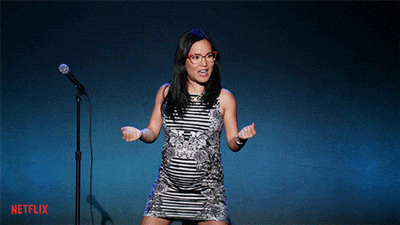 How does stopping birth control affect menstruation?
Hormonal birth control works in two different ways to prevent pregnancy. It prevents ovulation and also causes the uterus to become inhospitable to implantation by thinning out the endometrium. Once a woman stops taking hormonal birth control, ovulation eventually returns to normal, and the uterus begins to grow a thicker lining for better chances of implantation. Anytime a woman uses birth control to manipulate ovulation, menstruation is also affected. Stopping birth control can affect menstruation in different ways.
It can take a few months before a woman starts to see regular periods as hormone levels adjust and ovulation begins to occur on a predictable cycle. Spotting, lighter, or even heavier periods that last longer or shorter than normal can happen during the time it takes for the body to become acclimated to different hormone levels. But if a woman does not get a period for several months after stopping birth control, it's possible that something else is going on and she will need to see a doctor.
Although hormonal birth control is incredibly effective at preventing unintended pregnancy, that is not the only reason that women use birth control. Birth control is also used for medical purposes and to prevent painful, distressing symptoms associated with menstruation and fluctuating hormones. After stopping birth control, women will often see a return of these symptoms, such as increased acne, cramps, and PMS. But in some cases, birth control can cause symptoms such as headaches, bloating, or even weight gain. Stopping birth control can reverse these symptoms that tend to show up around the time a woman gets her period.
But, every woman is different. For women who started taking birth control in their teens and have used it consistently for many years, their periods may be completely different than what they experienced as a teenager before starting birth control.
Can stopping the pill or other forms of hormonal birth control cause a change in appearance?
Some forms of birth control can cause weight gain and also an increase in breast size. Stopping the pill or other forms of hormonal birth control that caused these side effects can lead to weight loss and also a decrease in breast size.
Also, it is possible for women who stop taking the pill to lose or gain hair. Some forms of birth control have higher levels of certain hormones that cause hair to fall out more slowly than usual. Once birth control is stopped, hair can start to fall out at increased rates for about six months after stopping the pill. For women who had hair loss related to hormonal imbalances before starting the pill, stopping the pill can cause this condition to return.
Stopping birth control can also lead to an increase in androgen hormones. These hormones can cause coarse, dark hair to grow on the face, chest, or back.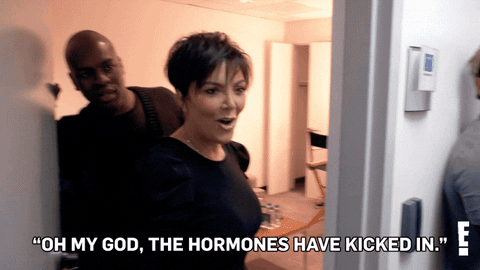 Stopping birth control can also change vitamin D levels.
After going off the pill, some women will find that their vitamin D levels decrease. Low levels of vitamin D can lead to bone density issues, and also lower immunity, increased rates of depression, and also cause tiredness and fatigue. For women who wish to get pregnant, having high vitamin D levels is critical for maintaining a healthy pregnancy. It's a good idea to start taking a high-quality vitamin D supplement after coming off birth control to prevent this side effect.
Every woman responds differently to hormonal birth control, and coming off birth control will affect women in different ways as well. As always, it's important to have a good relationship with your doctor in case the side effects of coming off birth control cause distressing or uncomfortable symptoms and you may need to switch prescriptions or methods.
Disclaimer:The views expressed in this article intend to inform and induce conversation. They are the views of the author and do not necessarily represent the views of Pandia Health, and are for informational purposes only, even if and to the extent that this article features the advice of physicians and medical practitioners. This article is not, nor is it intended to be, a substitute for professional medical advice, diagnosis or treatment, and should never be relied upon for specific medical advice.