So you've decided to go on birth control. Now what? The first step will be to have a consultation with one of Pandia's expert birth control doctors. Simply answer our health questionnaire and it will be reviewed by one of our doctors.
In addition to pregnancy prevention, hormonal birth control provides several advantages. It can help reduce the chance of developing certain reproductive issues, ease difficult periods, help treat acne and more. If you have any specific concerns or reasons why you would like to start on birth control, add them on your health questionnaire so the Doctor can help you find the best birth control that matches your health history and needs. 
Read on to understand how to prepare for your birth control online consultation.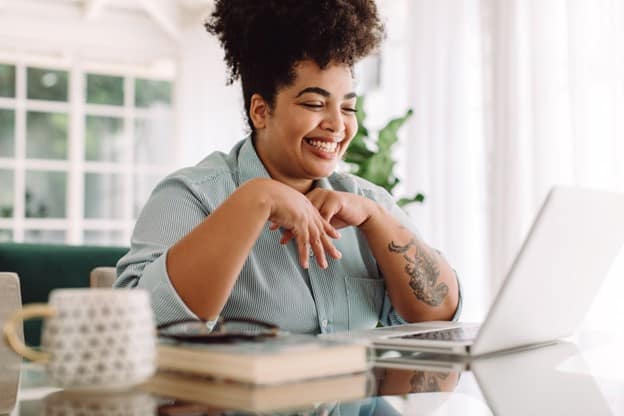 What Should You Research Before the Online Consultation
Before you book a birth control consultation appointment, there are a few things you need to research. First, research birth control methods. Ensure you know how they work, how long they last, and their side effects.

If you opt to go for the pill, patch, or ring Pandia Health's expert doctors can help you find the best pill with the least side effects for you and prescribe you a year's worth of refills. Plus, with Pandia Health, you get FREE delivery so you don't have to worry about getting to the pharmacy every month! 
What You Should Expect at a Telehealth Consultation
When you sign up for a telehealth consultation, your doctor will want to know about your period history as well as any past or present health condition(s). This includes: high blood pressure, migraines, heart disease, blood problems, etc. 
It is important that you have a recent blood pressure reading available (checked within the past 345 days). This is extremely important, because depending on your blood pressure reading, the doctor will make sure the type of birth control you want is safe for you. Also, if you are smoker, you should let the doctor know how many cigarettes per day you smoke. (There's a specific section for this on the health questionnaire).
The birth control method you are currently using is important for the Doctor, especially if you would like to request the same medication. If you want the same medication, make sure you know and answer in the questionnaire, the exact name of your medication, the strength (1/20, 1.5/30), and type of progestin.
On the health questionnaire, don't be afraid to be honest with your doctor, remember your health is most important and knowing your health history will allow the doctor to find the best birth control method for you. This way, you'll avoid complications in the future and have a good experience with your birth control.
If you're feeling shy about answering these questions, don't be. There is no such thing as TMI when it comes to your health! Our expert birth control doctors at Pandia are here to help you and we wants what's best for you. Nobody is judging.  
Your Birth Control Options: the pill, patch, ring
The expert birth control doctors at Pandia Health have created many blog posts and resource pages as well as videos on our Youtube Channel. Tell your expert birth Pandia Health doctor what method you want. Once you are prescribed, your doctor will send you tips on how to avoid side effects and flag anything to look out for.
Getting the Prescription
The good news is that you do not need to have an internal (pelvic, speculum) exam nor a pap smear to get a birth control prescription (but you should go for your yearly check ups with your primary care provider, ob/gyn, etc), which is what makes it possible to have your online birth control consultation and get your prescription in the mail.
Pandia Health offers online consultations with experienced, birth control expert doctors. 
If you live in AZ, CA, CO, GA, FL, IL, NV, NY, MI, PA, TN, TX, WA, or WY and need a prescription for the pill, patch, or ring, you can sign up for a telemedicine/telehealth consultation right now. 

If you already have a prescription, you can transfer an existing prescription to our pharmacy and have it delivered to your mailbox. Because you have better things to do than running to the pharmacy each month! We ship to every state in the union!
Getting Started with Pandia Health 
Pandia Health is the only women-led and women-founded, the only doctor-led birth control service provider in the United States. Contact us and start your online asynchronous birth control consultation now. Our expert birth control doctors can help you identify the best pill with the least side effects, if any for your age, BMI, and other health concerns/conditions.