Medically reviewed by Sophia Yen, MD, MPH – Written by Christal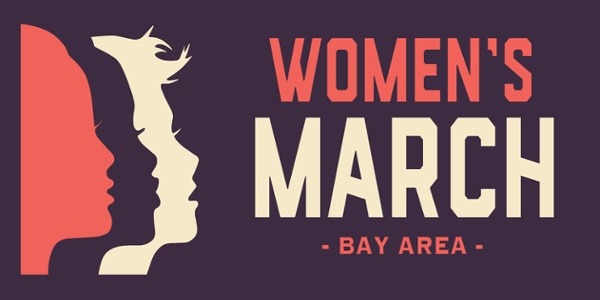 Women's rights is an issue that we at Pandia Health take very seriously as our mission is founded on the belief that better access to affordable, convenient and dignified services for reproductive health will make women's lives easier. Our team members proudly marched alongside tens of thousands of women in San Francisco, San Jose, and Oakland on January 21. We believe that this march is more than just a reaction to our presidential election, but it was also to stand up for what we believe are human rights: equal pay, civil and LGBTQ rights, and of course reproductive health and affordable health care rights.
Pandia Health was founded so that women could get easier access to birth control. We understand the challenges that women encounter when it comes to getting birth control – from setting up an appointment with your doctor to the monthly task of picking up your medication from a pharmacy – Pandia's services were designed to eliminate these pain points by providing: an online doctor's consult for a written prescription, free delivery to the address of your choice, and automated refills so that you have one less thing to worry about. You can even choose to receive up to 12 months' worth of pills in one shipment.
The Affordable Care Act helped alleviate some of these costs because the act required insurance companies to cover the costs of FDA-approved contraceptive methods for all women. From birth control pills to IUDs to emergency contraception and even counseling. But women are at risk of losing such coverage if Congress and the President repeals the Affordable Care Act. This is why we marched. More than ever, we feel the need for our mission to enable women to get the birth control they need in the easiest way possible and we encourage you to take action.
Take action for yourself by getting your birth control prescription today. Take action on a state level and partake in 10 Actions / 100 Days, a campaign by the Women's March so that your senators can know which issues are important to you, the people. Take action, because your future is in your hands.
For the month of February, for each person who signs up for and uses Pandia Health, we will donate to the Center of Reproductive Rights. 
As Gloria Steinem said, "the story of women's struggle for equality belongs to no single feminist nor to any one organization but to the collective efforts of all who care about human rights."
Your girl,
Christal
The above information is for general informational purposes only and is NOT a substitute for professional medical advice. Always seek the advice of your doctor/primary care provider before starting or changing treatment.