Medically reviewed by Sophia Yen, MD, MPH – Written by Pandia Health Editorial Team
COVID-19 quarantine life has forced us to abandon all sense of normalcy. Maybe you're taking this time to try to lose weight or you're worried about gaining weight because your exercise regime has been disrupted. We get you. While the weight gain isn't caused by the disease itself, many people have noticed an increase in their weight due to the COVID-19 lifestyle.
Maintaining Healthy Eating Habits
COVID-19 is making it easier for us to have access to our home pantry. Now, we're just a few steps away from our favorite snacks, and we may be stress-eating more than usual. 
If you're worried about weight gain or trying to lose some weight, it's important to do so in a healthy manner! The best way is by keeping track of your eating habits. 
Staying active is also important for your health during this time. The process of losing weight is 90% watching what you eat and 10% exercise.
Eating Habit 5 Tips for Weight Loss
Do NOT go to bed within 2 hours after eating
Begin every meal with a soup or a fruit/vegetable/salad 

Starting your meals this way fills up your stomach with foods lower in calories so you are able to satisfy your hunger with less calories overall
Dr. Yen tip: "If you can't see through it, you can't have it" with respect to soup and salad dressings. (E.g. you should skip the caesar, ranch, thousand island and any creams or chowders. Exceptions: balsamic vinaigrette and tomato based soup)

Stock up on healthy snacks– this way, you'll get in the habit of munching on clean foods more often than unhealthy snacks! 

Dr. Yen tip: have non-carbohydrate snacks like nuts (but refrain from cashews and pistachios as they are high in calories), protein, (turkey, beef jerky, tofu), or fruit. Stay away from chips and cracker (essentially, any processed carbs)

Write down your meals and snacks for the day. 

You can keep a journal of the foods you're eating everyday and then make changes based on where you see deficits in your food consumption. A food journal can help you make determined and observable changes based on your eating trends. 

Try to stick to the plate model. Half of every meal is fruit/vegetables. ¼ maximum carbohydrates, ¼ minimum protein. Watch these nutrition videos that our CEO, Dr. Sophia Yen helped fund.
All of these eating habits make it easier to set goals for yourself and stick to them!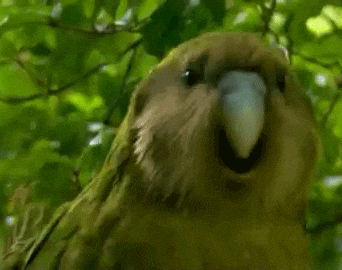 Pro tip: a food journal can help you be more conscious of when you're eating, too. Here are some cool templates you can copy or use for inspiration; you can also try an app for tracking your food like SparkPeople, LoseIt, and MyFitnessPal. 
Learning more about serving sizes can also be useful in knowing how much of your nutrient Daily Value you are consuming. 
Female-Specific aka Period related Weight Gain
Now, let's talk about the difference between COVID-19 weight gain and period weight gain. If you menstruate, the hormones released by your body cause a fluctuation in your appetite and water weight. On average, people who are naturally menstruating, not on birth control, weigh a pound more than their counterparts who are on birth control because they are bloating up and down. Those who are on the pill, patch, or ring, stay at stable hormonal levels, with no bloat, and, thus, no weight fluctuations.
If you want to calm your fluctuating hormones, consider joining the Pandia Health community and getting your birth control delivered for FREE! Our expert doctors and PCAs can help you find a prescription that's best for you, if you don't have one already. 
If you're having trouble losing weight, it may be because you are a part of the 1 in 10 women who have Polycystic Ovarian Syndrome (PCOS). According to the National Institutes of Health. losing 10% of your body weight through exercise and healthy eating habits can help lessen other PCOS symptoms. PCOS can also be treated with the birth control pill, patch, or ring, although weight issues still need to be addressed through dietary changes and/or medications. 
Being mindful and intentional with your eating habits can be useful during COVID-19 times and beyond. However, if you are experiencing unexplained changes, be sure to talk to your doctor/provider to figure out a plan that's best for you. 
This article is not, nor is it intended to be, a substitute for professional medical advice, diagnosis or treatment, and should never be relied upon for specific medical advice. Please consult YOUR doctor/provider before changing, stopping, or starting any medications.