Medically reviewed by Sophia Yen, MD, MPH – Written by Pandia Health Editorial Team
Spending time under the sun can be relaxing, but not always for your skin! As we approach the summer months, you may want to reconsider your skincare routine in addition to your vacation plans.
With so many products on the market, it can be difficult to determine which will actually be effective in treating acne. Thankfully, once you familiarize yourself with ingredients, you may get a better idea of what is and is not good to put on your skin.
Tretinoin is a product that is often used to treat acne. Never heard of it? No worries! The following article will break down everything you need to know about this effective acne treatment.
What is Tretinoin?

Tretinoin (all-trans-retinoic acid) is a prescription topical skin medication with anti-aging properties. As a synthetic version of Vitamin A, it's a stronger version of the over-the-counter retinoids and retinol, which are natural forms of Vitamin A. While retinoids and retinol are available over the counter (a.k.a accessible at your local drugstore), tretinoin requires a prescription.
Tretinoin is stronger than retinoids and retinol, which makes it more successful at treating and preventing acne. While this alone is great, it is important to note that tretinoin may not be tolerated by people with sensitive skin. Additionally, tretinoin can make your skin more susceptible to dryness and sunburn. Using sunscreen and a non-comedogenic moisturizer with tretinoin product is useful for maintaining healthy skin.
Tretinoin is the active ingredient in the following:
Altreno

Altralin

Ativa

Rejuva

Renova

Retin-A

Refissa

Tretin-X
It's also an active ingredient in combination products like:
What is Tretinoin used for?
Tretinoin is used to treat mild to moderate acne because it treats clogged pores, decreases oil production, and makes the skin cells less sticky. Tretinoin speeds up the life-cycle of skin cells, allowing the old cells to be replaced by healthy, less sticky cells.
Not only is Tretinoin an effective method to treat acne, but also it can treat photodamaged skin and improve wrinkling, roughness, and pigmentation.
These benefits are typically seen when using tretinoin consistently. Generally, it takes 3 to 4 months to see changes in the following areas:

Wrinkles
Tretinoin is considered to be the 'gold standard' when fighting acne and wrinkles. While wrinkles are typically associated with aging, they may begin to appear in your 20s and become more evident in your 30s and 40s. Exposure to stress and sun, among other factors (i.e. pollutants, smoking, etc.) can speed up this timeline. Tretinoin helps combat wrinkles by increasing skin cell turnover, which in turn, causes new cells to replace older cells. By doing so, it removes the skin that has been exposed to the UV rays, giving you a fresher, more youthful appearance.
Acne scars
Acne scars are the marks left by acne. Tretinoin can help to decrease the appearance of these marks. By ramping up the cell growth process, it helps produce new cells at the site of scarring. Treatinoin may also be used to prepare skin for chemical peel treatments that target scarring specifically.
Dark/Age spots
Dark/Age spots, also known as "liver spots," are flat, brown spots often caused by sun exposure. They are typically larger than freckles and appear on the face, arms, hands, back, and feet. These can be prevented with the use of broad-spectrum sunscreen, which helps block some of the UV rays. Tretinoin is sometimes prescribed to help lighten liver spots, making them less visible.
Melasma
Melasma is a common skin condition that causes dark, discolored patches to appear on the skin. It's more common in women, especially during pregnancy and sometimes in those using birth control pills. A study by the British Journal of Dermatology found that individuals who used 0.1% topical tretinoin once daily saw improvement in their skin. This is likely the result of a reduction in epidermal pigment.
Blackheads
Blackheads are small, dark plugs of sebum that occur on the skin. They are a feature of mild acne, but they may appear on individuals with generally clear skin. These dark plugs of sebum form when the pores in the skin become plugged with dead skin cells and oil. Tretinoin can be used to treat and prevent blackheads.
Rough skin
Tretinoin can be used to treat rough skin and balance out uneven skin tones caused by sun damage or aging. Furthermore, Tretinoin stimulates the production of new skin cells by exfoliating dead skin cells, resulting in healthier, smoother, and brighter skin over time. 
Benefits of Tretinoin
Tretinoin helps speed up the process of shedding dead skin cells and replacing them with new, healthy cells. This unique characteristic enables it to have anti-aging properties, which makes it an ideal compound to treat acne, wrinkles, and sun damage. Tretinoin works as an acne treatment by:
Making the pores smaller

Decreasing the stickiness of the skin cells, so your pores don't get plugged

Decreases the production of oil
When you use tretinoin (after getting a prescription from your healthcare provider), you should start noticing results in 2 to 3 weeks. However, it could take up to 6 weeks for significant improvement to occur.  If you don't notice any changes after 12 weeks, consult your doctor for further advice. This may indicate that another treatment might be more effective for your specific needs.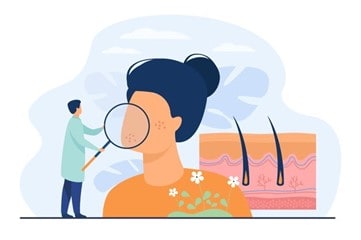 What's the takeaway?
Tretinoin is one of the premier ingredients prescribed to treat acne and additional skin-related issues. With that being said, it may not be right for everyone. Be sure to consult a doctor if you notice changes in your skin that you don't like. If you want the best treatment for acne or wrinkles, Tretinoin might just become part of your skin care regimen.
How can Pandia Health help?
Are you considering adding Tretinoin to your regimen? To get started, simply snap a pic of your problem area and send it to our expert doctors. They'll evaluate your skin online and help determine if Tretinoin is right for you. We currently offer Telemed acne treatment in the following states: AZ, CA, CO, FL, GA, IL, MI, NV, NY, PA, TN, TX, WA, and WY. We also offer FREE delivery to all 50 states. So if you already have a prescription but want to skip the trip to the pharmacy, let us take care of your refills. FREE delivery and FREE goodies with each refill! So sign up today and #SkipTheTrip to the pharmacy.
Disclaimer: This article, even if and to the extent that features the advice of physicians and medical practitioners, is not, nor is it intended to be, a substitute for professional medical advice, diagnosis, or treatment, and should never be relied upon for specific medical advice. Always seek the advice of your doctor/primary care provider for specific health needs.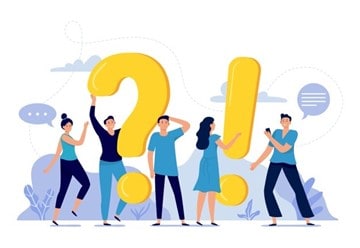 FAQs
How does tretinoin treat acne?
Tretinoin treats acne by decreasing the size of the pores, slowing oil production, and decrasing the stickiness of the skin cells.
What does tretinoin cream help with?
Tretinoin cream is typically used to treat wrinkles, acne, and skin discoloration.
Can topical tretinoin cream treat stress acne?
Tretinoin can be used to treat stress acne. However, stress management may be more effective.
Does tretinoin help dead skin cells?
Technically, yes! Tretinoin acts as an exfoliant by speeding up the turnover of old skin cells with new ones.
Is it safe to use tretinoin daily?
You can safely apply Tretinoin to your skin daily. voiding skin products containing salicylic acid and/or benzoyl peroxide at the exact same time of day when using Tretinoin is best. To avoid the salicylic acid and/or benzoyl peroxide from killing the tretinoin, Pandia Health's expert doctors recommend using one in the morning and the other at night. If you have sensitive skin, you may need to wait a day between each application of tretinoin or reduce its usage to a few times a week or as needed.
Is tretinoin good for skin?
Dermatologists often recommend Tretinoin because it's safe, effective, and versatile. Tretinoin treats acne and fine lines and can even out your skin tone. It may also be used to treat wrinkles, age spots, and dark spots caused by sun exposure and prevent, reduce, and treat skin aging. Additionally, Tretinoin stimulates collagen production to strengthen your skin at a structural level and softens your skin texture. However, you may need to wait up to 6 months to reduce wrinkles, age spots, or even-out discoloration. In addition, you may experience irritation with Tretinoin at first or you may not see results for 10 weeks, but it can promote smoother, healthier skin.
Is tretinoin an exfoliant?
Tretinoin smoothes your skin while removing dead skin cells from your pores, making it a gentle exfoliant. Tretinoin's exfoliating properties mean you don't have to add extra exfoliants to your routine. However, please bear in mind that using Tretinoin can temporarily increase your sun sensitivity due to removing excess oils and dead skin cells, but sunscreen can help prevent this.
Is tretinoin the same as Retin A?
Correct! Tretinoin, also known as retinoic acid, is identical to Retin A; Retin A is just one of treatinoin's many brand names. Retin-A has become the most popular term for Tretinoin over the years, to the point that your prescription may be for Retin-A, but your pharmacy most likely will fill your prescription with generic Tretinoin.
Disclaimer: The above information is for general informational purposes only and is NOT a substitute for professional medical advice. Always seek the advice of your doctor or healthcare provider before starting or changing acne treatment. Some products might work for your skin type while others may not.