It's that time of year where we go from chafing thighs due to summer shorts, to welcoming comfort of autumn leggings. The transitional season of Autumn bouncing back and forth from warm to cold, as the leaves begin changing their tones to mimic the color of warmth that is slowly dissipating. What a season to transition not only in temperature, but a perfect opportunity to transition into choosing birth control to skip your period!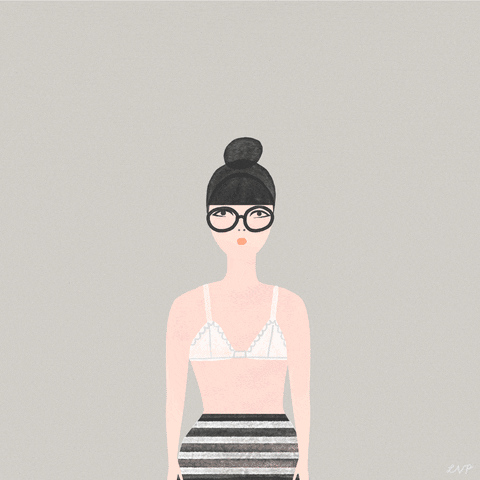 With Autumn in full swing, entails in outfits containing layers on layers; however, having layers doesn't guarantee full protection from an accidental leak caused by your menstrual cycle! Whether you're a beginner or an experienced user of tampons, cups, or pads, there's always that slight possibility that our body pulls a wild card on us and unfortunately graces us with an unpleasant surprise. Most of us know that feeling– that gutting feeling realizing you had bled through your clothes and the heart drop sensation of panic while looking for the fastest exit before matters gets worse. It's a fear that always lies in the back of our mind, which controls us to choose an outfit that is "period friendly."
Choosing a "period friendly" outfit isn't always easy, as most of us just go to our basics that we don't necessarily care about as much; therefore, limiting ourselves from the full potential of Autumn style. Choosing an outfit can really determine how we conquer the day, as choosing an outfit that makes us happy can really boost our self-esteem and confidence. Ladies, we already feel dull enough being on our cycle, but there's nothing worse when you settle for an outfit that you wear just because it's "period friendly" and easy to clean; moreover, the feeling when you piece together a masterpiece of an outfit only to say to yourself, "I want to save this outfit when I'm not on my period" is always a disappointment that you have to postpone your own fashion. Then for the rest of the day, we spend our time thinking about said outfit and continue the endless worrying about our period.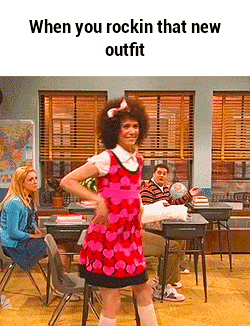 But why let your period control your outfit and style? Fearing the possibility of staining those new light washed jeans or the cream-colored long cardigan you decided to wear? Don't let your period get in the way of your new Autumn outfits, choose to transition to birth control and eradicate that fear! Going period free means going stress free of the potential accidents. Birth control is a great option to help skip your period so you no longer have dread that one week of the month where you plan your life around your period, now you have the ability to control your period to your convenience! Worried about the process of getting birth control or the struggle of making time for a trip to your local pharmacy? All valid worries, but with the help of Pandia Health, all concerns can be washed away. Pandia Health makes getting birth control quick and easy, the process all doable in a short amount of time in the comfort of your own home! Check out Pandia Health for more information on you can obtain your birth control today!
With the help of birth control, you can now face your closest without a barrier of what you can and can't wear. Continue throughout your day stress free of leakage by making your #PeriodsOptional and enjoy those autumn outfits you no longer have to put off!
The above information is for general informational purposes only and is NOT a substitute for professional medical advice. Always seek the advice of your doctor/primary care provider before starting or changing treatment.