Can You Use the Birth Control Pill, Patch, Ring for Reasons Other Than Birth Control?
The birth control pill is one of the most popular hormonal birth control options used in the U.S. There are 43 million women of reproductive age in the U.S., and the average woman only wants to have two children. That means that she will have to use birth control for almost three decades of her life.
When used perfectly, the birth control pill is 99% effective for preventing pregnancy. With typical use, the pill is 91% effective. Although there are more effective methods of birth control available, women still overwhelmingly choose the birth control pill over other contraceptives. One reason why women choose the pill is because it's possible to use the birth control pill for reasons other than birth control.
Because they can bear children, women have unique healthcare needs, and they can experience many different health issues, pains, and inconveniences related to their reproductive system. The birth control pill, patch, and ring can help alleviate some of these issues and can give women a more level playing field at work, school, play, and in their personal lives.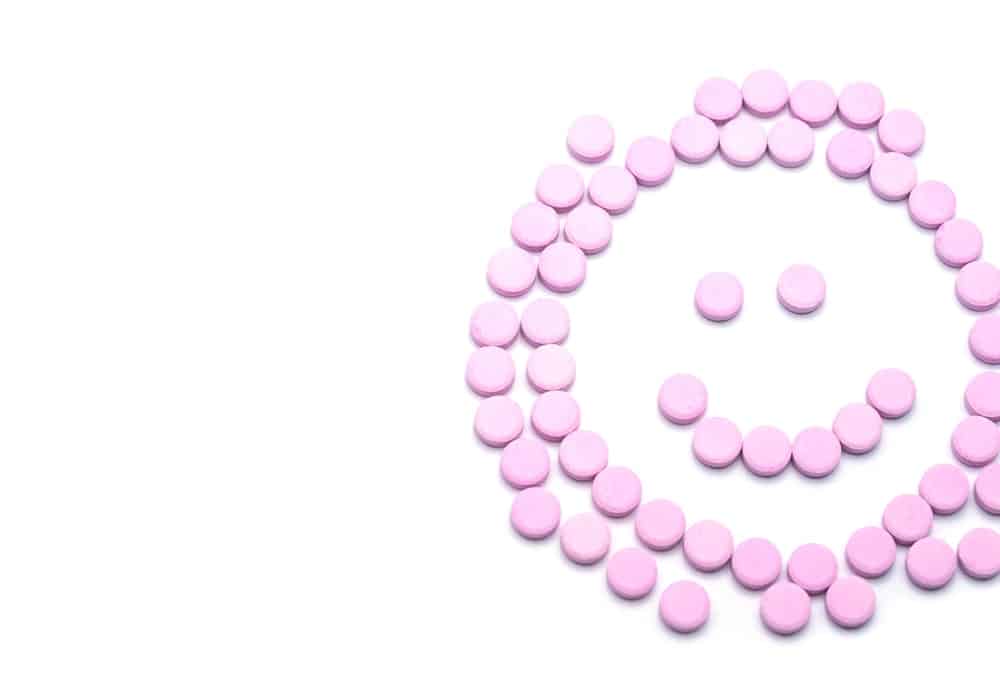 A study of US women from 2011, showed ~ 762,000 women who have never had sex use the pill, and they do so almost exclusively (99%) for noncontraceptive reasons.
What are some of the major health problems the birth control pill, patch and ring can alleviate?
Birth control pills, patches, and rings can decrease the length and the severity of a woman's period, and they can also be taken for months at a time to prevent any withdrawal bleeding. (However, the patch should only be used for a maximum of 3 months in a row because with the patch the estrogen levels increase over time, putting users at risk of blood clots.)
How can birth control pills improve women's daily lives?
Dealing with the mood swings, physical pain, cravings, and inconvenience associated with continuous menstrual cycles can severely impact a woman's day-to-day functioning. It's also expensive to menstruate every single month for decades on end. Tampons and other feminine hygiene products are some of the most requested items at food banks and homeless shelters.
The average woman will experience 450 periods in her lifetime and will menstruate each month for an average of 37.5 years and use 12,000 menstrual hygiene products. The average woman will spend $400 to $2000 on products to contain the flow throughout her lifetime.
Also, periods are associated with other costs, including care costs, pain relief, and reduced productivity, which can impact a woman's ability to work or go to school. Potentially, a woman can lose thousands upon thousands of dollars during her reproductive years, thanks to menstruation.
She may miss work, which means losing money if she is an hourly wage earner or does not have access to paid sick days. She may be required to spend money each month for pain relief for cramps or deal with anxiety and depression because of hormones. Treatments for menstrual-related, hormonal acne and using products to cover up hormonal acne can also add up quickly.
Getting a period every single month for years on end is not medically necessary. According to the Guttmacher Institute, the birth control pill is prescribed to a third of teenagers for reasons related to menstrual pain and to treat hormonal acne, not to prevent pregnancy. Not only can birth control pills regulate and lighten the menstrual cycle, but they can also help women avoid bleeding every month entirely.
To sum up, the birth control pill is one of the most significant breakthroughs in women's reproductive health. It can prevent cancers, treat many medical problems, and improve a woman's quality of life.
Are you interested in experiencing the numerous health benefits that hormonal birth control can provide? The Patient Care Advisors at Pandia Health are standing by to answer your questions. Please contact them today to have the pill, patch, or birth control ring delivered to your home.
There are a myriad of reasons outside of not getting pregnant to be taking birth control. Explore the possibilities birth control offers and find a solution to your problem. From acne maintenance to ovarian cyst prevention and protection, the pill has more uses than most know.
Disclaimer:
The views expressed in this article intend to inform and induce conversation. They are the views of the author and do not necessarily represent the views of Pandia Health, and are for informational purposes only, even if and to the extent that this article features the advice of physicians and medical practitioners. This article is not, nor is it intended to be, a substitute for professional medical advice, diagnosis or treatment, and should never be relied upon for specific medical advice.